African designers have come a long way but still have a lot of ground to cover. The business of African fashion is highly competitive and to survive you need to be armed not just with a great product but a lot of industry knowledge and sound work ethic. Survival requires a combination of creative and entrepreneurial skills. From my experience, most designers in this niche fall into the former category but to build a successful fashion business, you have to behave like an enterpreneur.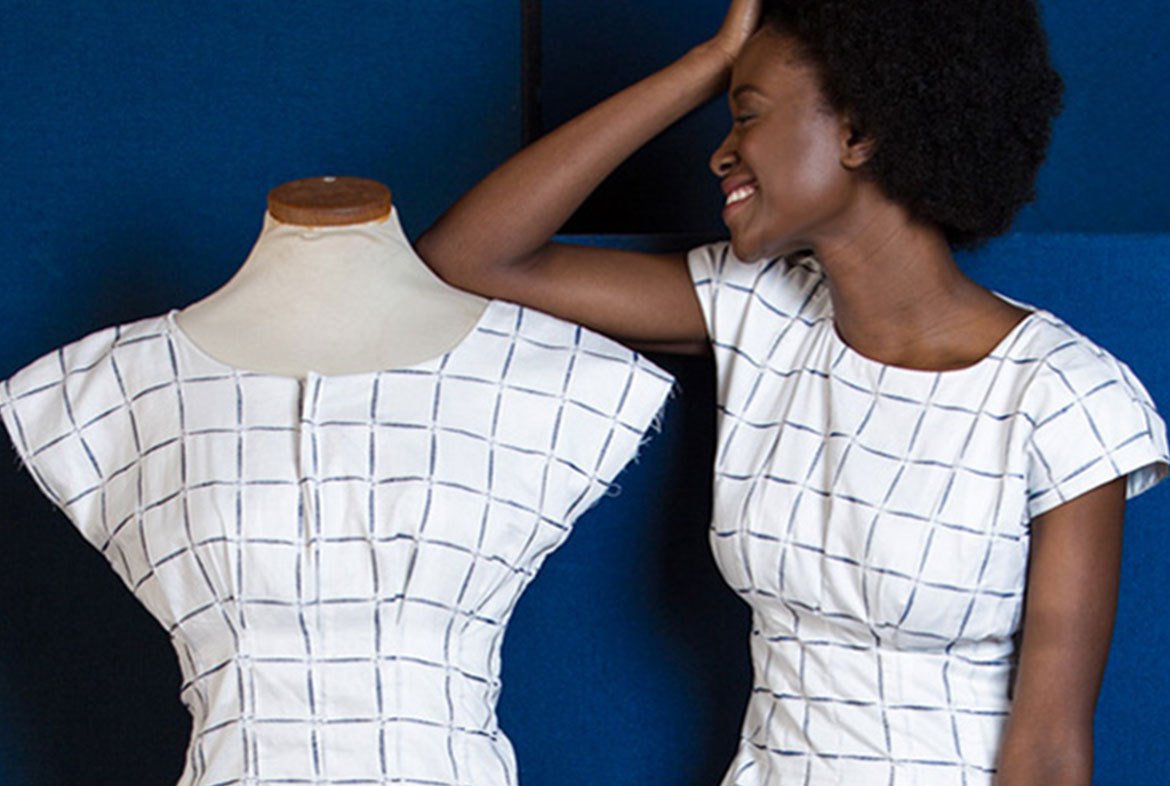 Branding: This is more than just creating a logo. Before you even create a logo, you have to think about what your overall brand statement is. That said, if you do not define your brand message, others will do it for you and what your brand says about you both online and offline is very important. Let's start with offline. Figure out what you want your customers to feel when they come in contact with your brand. What is the first impression or message you want to leave with them? Knowing this will help you develop your brand and shape how you present yourself to the public. From the colours you choose on your website to the way you take pictures of your product to the language you employ in describing your inventory, all of these should be shaped by proper branding.
Value Proposition: Do not assume that your clothes are going to sell simply because they look pretty. You are not just selling a piece of clothing, you are providing a value. If you are trying to sell and no one wants to buy, you do not have a business and that is because you are not offering value. For a customer to open their wallet and give you their money, you need to provide them with a good reason. What creates a sale and makes you different from your competition is the exchange of value. People will patronize anything they believe is valuable to them.  Your product must be useful. It must solve a problem or fill a gap in the market. To be useful,  just do a little research to find out what your ideal customers want and give them exactly what they are looking for.
Customer Service: Your product may be great but are your customers satisfied or frustrated with your service? Do you answer their questions with prompt feedback? Do you have a solid refunds, returns or exchange policy that enables your customer to conveniently ensure that they are happy with their purchases? In the case that they are disappointed, how will your turn them into happy customers? These are just a few of the questions you must ask yourself. Never ignore the power that word of mouth has. When one customer has a bad experience with you, it is most likely they will tell someone else and that is bad for business. Worse yet, if they write a negative review about your brand online, it will be available for the whole world to see and you don't want that. Take some time to craft a customer service plan that clearly reflects the interests of your customer.
Sales and Distribution: If one of your goals is not to attract the attention of buyers, you have not yet begun. Look beyond your website and find strategic ways to attract new customers. Most of all, think of how you can get an audience with buyers from bigger retail companies. They will want to know more about your product and how it fits in with the other brands they carry. How much does it cost and who is going to buy the product? What are your current and future sales projections? They might even ask about your business structure to ensure you can meet their production demands. All of these are important things you should be considering if you want to scale your business. A lot of African designers rely on African Fashion Weeks and pop-up shops in and out of the diaspora to get sales but unless these events are connecting you to buyers, you need to diversify your sales efforts.
Digital Marketing: It is 2017. Everything has gone digital and customers are now using their mobile phones to shop online. To be relevant and competitive in a highly saturated marketplace such as fashion, you need to be digital savvy. It is no longer an option. It is a requirement. However, digital marketing is more than just setting up a website and social media platforms. Because having a website does not guarantee sales and being popular on social media does not mean profitable. You need to have a strategy to gain a loyal tribe of people who are interested in what you have to offer and then covert them into buyers. This in itself is no easy feat because it hinges on building a relationship with your potential customer. The process requires a lot of research and testing to get it right but eventually you will figure it out.
I would love to hear your feedback on this blog post. Do you think I have covered everything an African fashion designer should know about business or do you have some helpful tips to share. Remember that what you already know could help someone else so don't be scared to share your knowledge and experiences. Looking forward to the discussions!
Photo Source: http://bit.ly/2vSvMYb