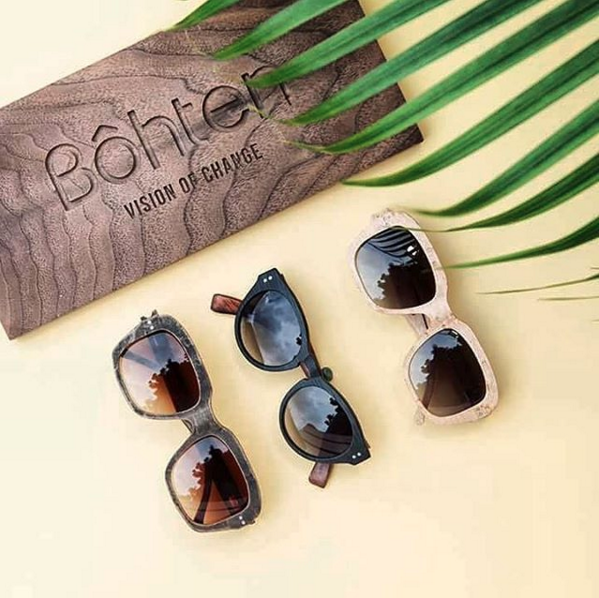 Bohten sunglasses are sunny and sleek with a little bit of sass. A pair of these eco-luxury sunnies should be on your wish list this spring/summer. Nana Boateng Osei, Founder of Bôhten came up with this savvy initiative that I think is just too praiseworthy. Let me tell you the full story behind Bohten sunglasses. Nana's vision began in Kwahu, Ghana from his love of nature and in tribute to his late grandfather Andrew Hanson Osei, Ghana's first land surveyor in the 60s. Kwahu is a mountainous region and the highest habitable place in Ghana that represents where the idea for Bohten was first born.
The brand teamed up with Sightsavers – a UK based charity working to prevent blindness, restore sight and advocate for social inclusion amongst the blind. The partnership has led to the Impact of One campaign where for each pair of glasses sold, a donation will be made towards Sightsavers' global work in developing countries.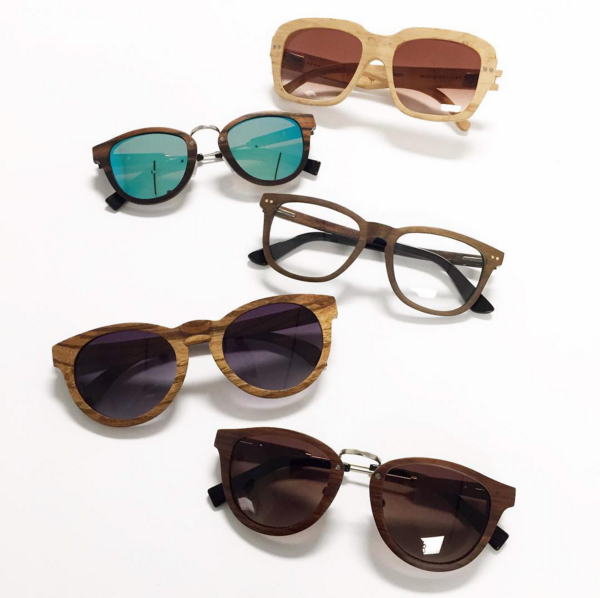 Bohten opened its first factory called Bohten Manufacturing in June 2015 in partnership with Mackenzie design and is outsourcing most of its labour to Ghana. Next, the brand plans to improve its supply chain in African and North America with the mission of incorporating the use of renewable energy in developing a sustainable footprint for manufacturing in Africa. Plans are now in place for a second factory in Ghana this year. Bohten hopes to be a strong advocate for sustainable employment, social responsibility and environment awareness in fashion.
Designed in Canada, Bohten glasses are actually made out of reclaimed materials from Ghana and that is where the brand gets its eco-luxury status from. Watch this quick video to see how Bohten glasses are manufactured.
Now that you know all about the Bohten's story, let's talk about the design. The sunglasses come in different designs, shapes, sizes and lenses to choose from. I especially like the Odei Collection made from reclaimed walnut wood and retailing for just under $200. This style has details such as rose gold bridge/temples and adjustable tortoise acetate tips. These handmade sunglasses are stylish, lightweight and come complete with grey polarized lenses 100% UBA/UVB protection.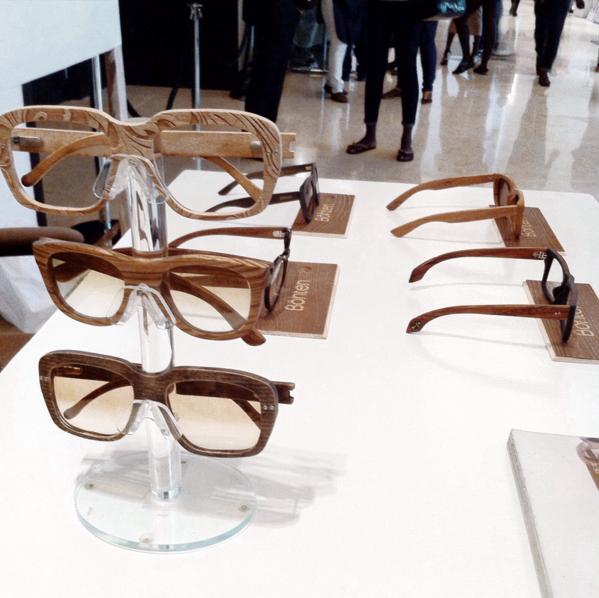 I encourage you to support Bohten and the grand work they are doing by getting your own pair of sunnies. I already have mine and I cannot wait to get started with wearing them during the sunny seasons. So what do you think, are you going to get yours or what? Let me know your thoughts!