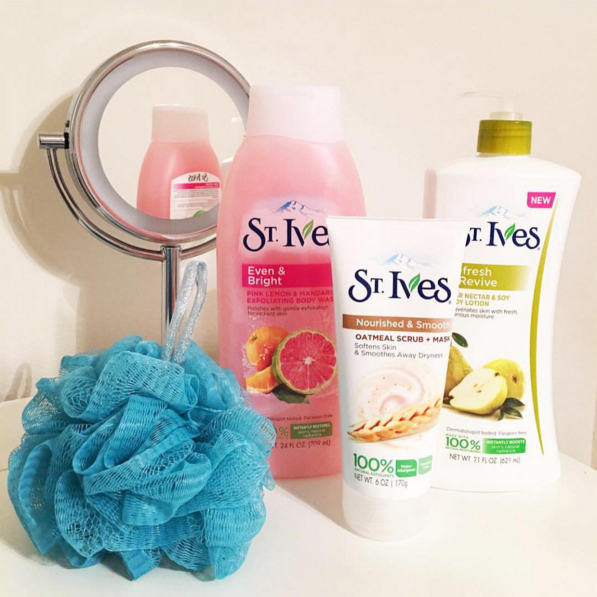 Do you have a beauty regimen? Do you know that some people never wash their face? It is important to take care of your facial skin on a daily basis to keep it clean, clear and crisp. On a weekly basis you may them pamper yourself a little bit more by going the extra mile to ensure you give your face some tender loving care. I have a simple method for caring for my face and I try to keep it as simple and as natural or organic as possible. You will never catch me with tons of face creams because I believe they are loaded with tons of chemicals that are not good for the skin. Unless you are battling severe acne, I would advise to stay away from toxic and harsh creams that are not gentle on the skin just like I do.
Every morning I wash my face with a mild soap and warm water. I do the same thing at night just before going to bed. This helps to dislodge any dirt and impurities the skin may have accumulated throughout the course of the day or night. On a weekly basis, I use an apricot scrub from St. Ives to exfoliate the dead skin cells off my face. When I do this, I notice my skin feels very smooth and polished. If you do not have a an exfoliating facial scrub then I suggest you invest in one from the St Ives. brand; they have many choices and have been around for many years so I trust their formula. There are many types to choose from each with its own set of benefits to the skin.
Your beauty regimen should includes the types of things that enter your body. Don't forget nutrition also plays a huge role on good skin so I recommend eating a healthy serving of fruits and vegetables daily in order to boost healthy skin. Also drink lots of water, at least 2-5 bottles of water each day. Wear a sunscreen lotion whenever you go out under the hot sun to avoid damage from UV rays and use natural or organic moisturizers such ad olive, jojoba or coconut oils. That's it! My weekly beauty regimen for fresh facial care is extremely simple yet beneficial and I hope you enjoyed this post. I will be blogging about recipes for natural facial scrubs in my next post.
In the meantime before then, I would like us to share best practices. We all learn through two-way communication and that is why I always encourage comments on each blog post. Don't be shy to interact with me and other readers who might also be reading this very article and thinking of something to write or who are wanting to read from you. Please take some time to carefully share what has worked for your own skin care routine. What natural skin care products are you currently using that would recommend for us all?
Photo source: https://www.instagram.com/p/BANUoMimxma/?taken-by=stivesskin