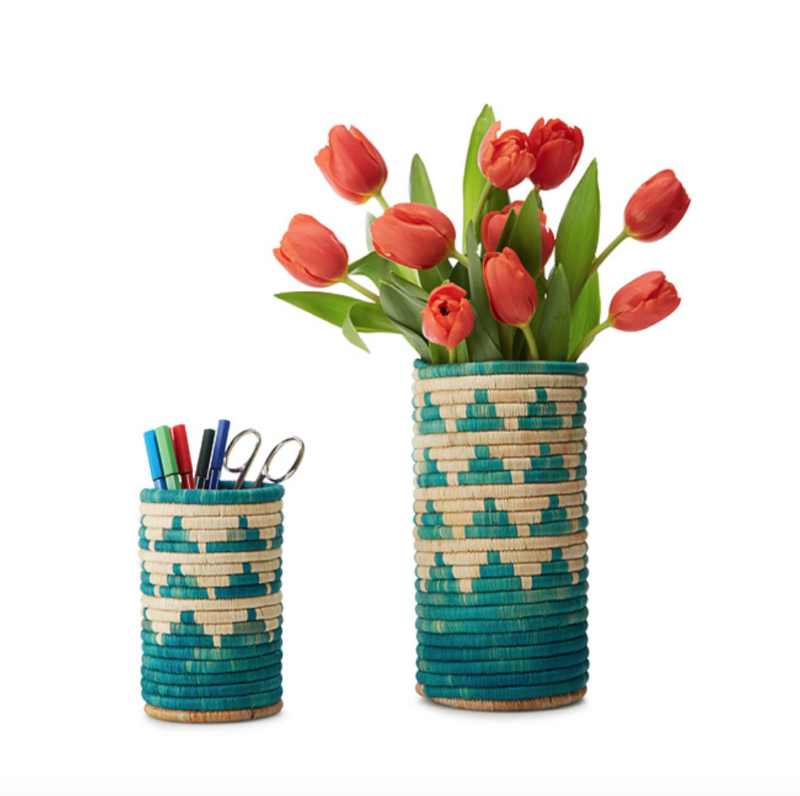 African baskets are now more than just storage units, they make for a very nice piece of decoration. If you have been following me on Instagram, you will notice that I occasionally post home decor photos with baskets in them. Not only are most of them beautiful, they can also add a lot to the fun, function and design of a given space. Now they don't come very cheap but when you consider how much work artisans put into making them you will appreciate it more. Most African baskets are carefully woven using the most delicate types of weaving techniques similar to methods used in making textiles. Some of them even have dyed colours and geometric patterns.
Once upon a time, especially during my youth when I was still living in Nigeria, I was used to baskets being used as storage for mainly fresh farm produce such as tomatoes, red bell peppers and yams. Hardly were they used for anything else except for maybe dry goods and other types of groceries. Fast forward to today and they are being used for all sorts of interesting things in the home. More so, depending on the company producing the baskets, they come in a much better quality and design than they used to. In Africa, basketry is not just used to make baskets, it is also used for other items such as mats, hand fans and furniture. These items eventually become pieces of art because of the level of design and craftmanship involved. Baskets are made using four types of weaving techniques: wicker, plaiting, twining, and coiling.
Here are some common uses of African baskets in the home in ways that double as pieces of decor below.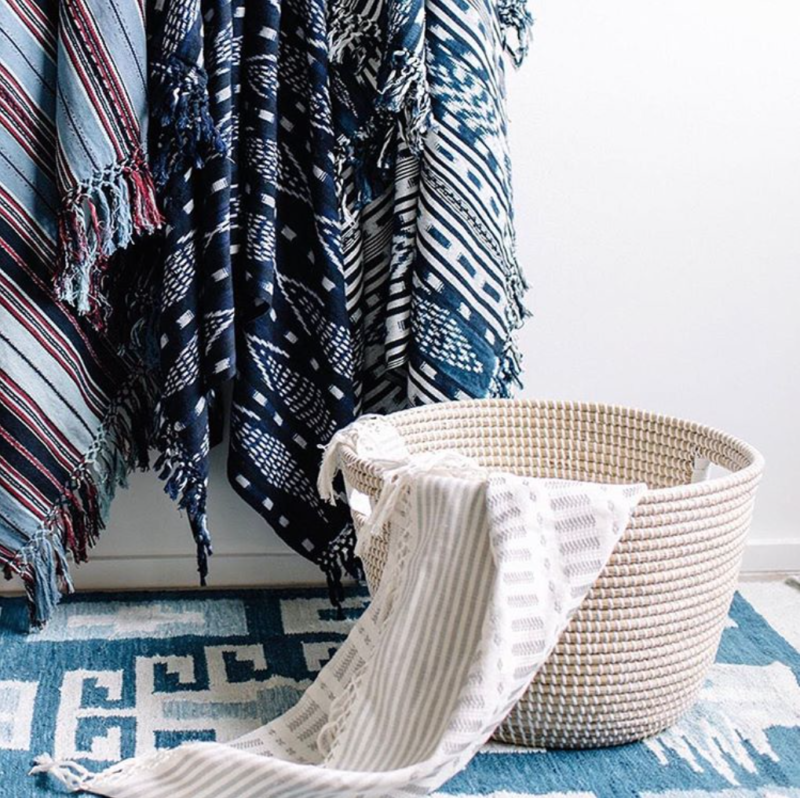 Laundry bin: A large-sized basket may be used as a laundry bin. Layer your soft clothing and textiles inside it sorted by colour, texture and style. Connected Goods retails the Nina woven storage basket that is just perfect for this.
Pottery: In some instances, baskets can substitute for pottery. For example, one may decide to use a basket instead of a flower pot to hold delicate plants and flowers. These days, the materials are woven very tightly together that any chances of soil falling through the cracks is very minimal.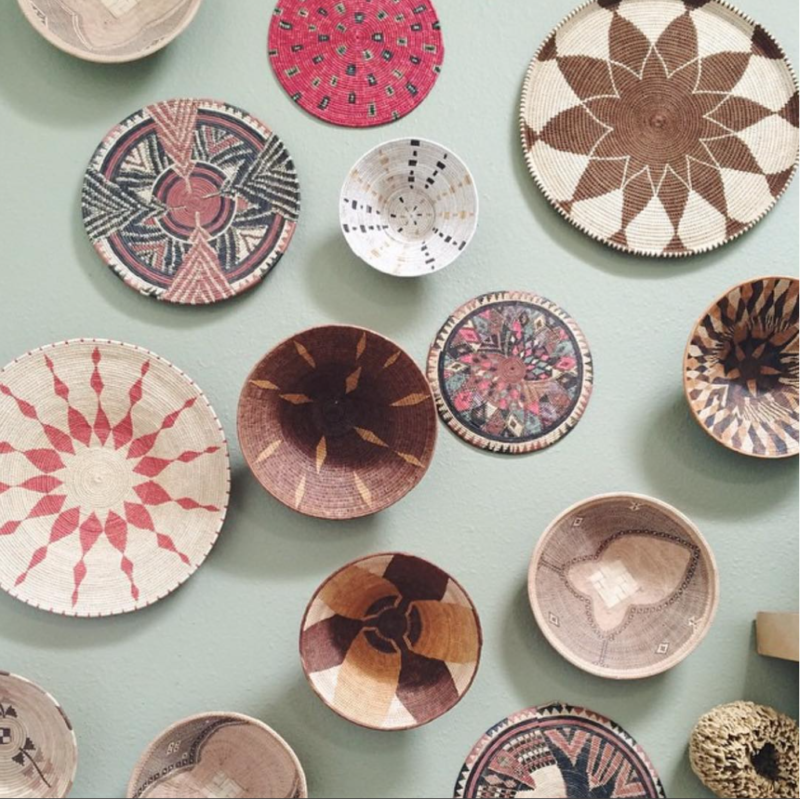 Jewelry boxes: Some small baskets are so carefully and beautifully crafted that they are most preferably used to store valuables such as jewelry instead of boxes which are not as attractive or as portable. More so, some of them are cute in a way that makes for a perfect accent atop your dresser.
Wall art: This is my most favourite use of the ones that are round, almost flat-like baskets. Hung against the wall, they conveniently turn any blank canvas into a piece of art. Most of them come in different patterns and in a combination of colours, shapes and sizes while some are deeper and more hollow than others.
So! Let's pretend you have a new home; it's a blank canvas and you were given a bunch of baskets. What would you use them for?
Image1 source: http://bit.ly/2nhKEXk
Image2 source: http://bit.ly/2ohZYoo
Image3 source: http://bit.ly/2mQHDll