Drizzling hot sauce over your food is like putting the icing on a cake. If you enjoy a good sizzle, you will know that fresh chilli is a treasure to be cherished at every meal. This is especially so for most ethnic cuisines. It is so engrained in the culture that it becomes the very thing we celebrate at our meals. Not only does it bring family and friends together at the table, it puts a smile on their faces. African Heat hot sauce from Little Village Foods will help you turn up the heat on your taste palette without missing a beat.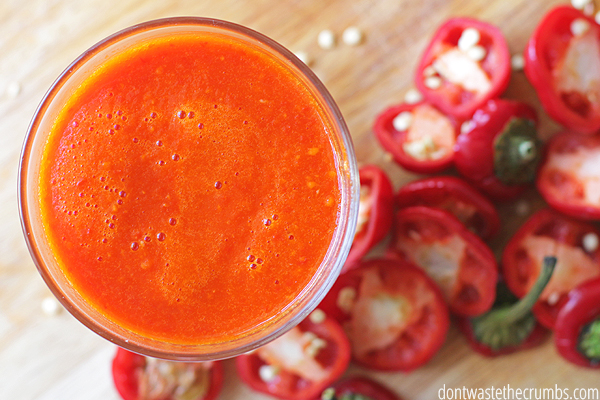 Little Village Foods were kind enough to send me a jar. When I tasted African Heat hot sauce, I scooped it right from the bottle to my plate. It has a tangy taste which comes from a vinegar base and is not too overpowering. You can definitely cook with it as can be added to any meal. It will only enhance the taste of your dish and tantalize your taste buds with just the right amount of heat. Though, taste buds beware! This is an authentic hot sauce for heat seekers who enjoy a good sizzle. Purchase your bottle at this link and it will be shipped to you within just a matter of days: http://www.littlevillagefoods.com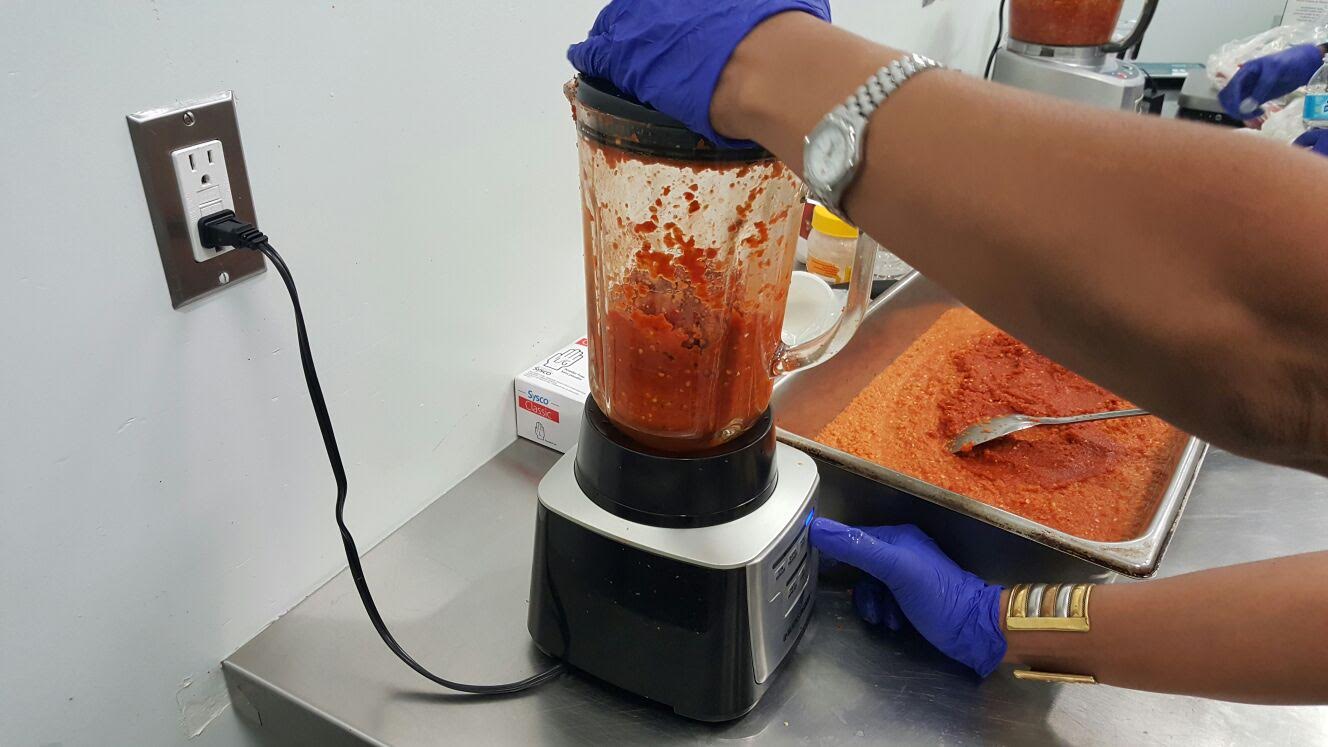 Little Village Foods' goal is to encourage families and communities to cook delectable feel-good meals that have the added dimension of heat. The brand aspires to provide African Heat and other high-quality artisan sauces to heat-seekers across the globe. Hot sauce has indeed become a global phenomenon – Ghanian shito, West Indian pepper sauce, Yemeni chili relish, Asian sriracha, and even American Tabasco. Yet, it is definitely not the faint of heart. The ones who are brave enough to eat hot sauce know was never easy at first. Nevertheless, it comes with many perks ranging from health benefits to improved food taste. You too can learn to love spicy food one spoonful at a time.
It wasn't easy learning to eat spicy food but I endured it with watery eyes, a runny nose and a tall glass of water. My mother introduced me to spicy food at an early age. She herself couldn't eat anything without smashing a scotch-bonnet pepper in it but I grew up hating chunks of anything red in my meals. Even sweet red bell peppers looked to me like chilli peppers. I literally picked them out of my food all the time. However, when it came to barbecued meat, I decided I was going to master the art of tolerating the heat. Why? We all know meat tastes pretty bland on its own. But there was something so tasty about meat skewers carefully marinated in sweet heat, roasted over an open fire. Once I gave it a try, I became addicted. So while my tolerance level is high, yours doesn't have to be. These days, hot sauces are not that hot.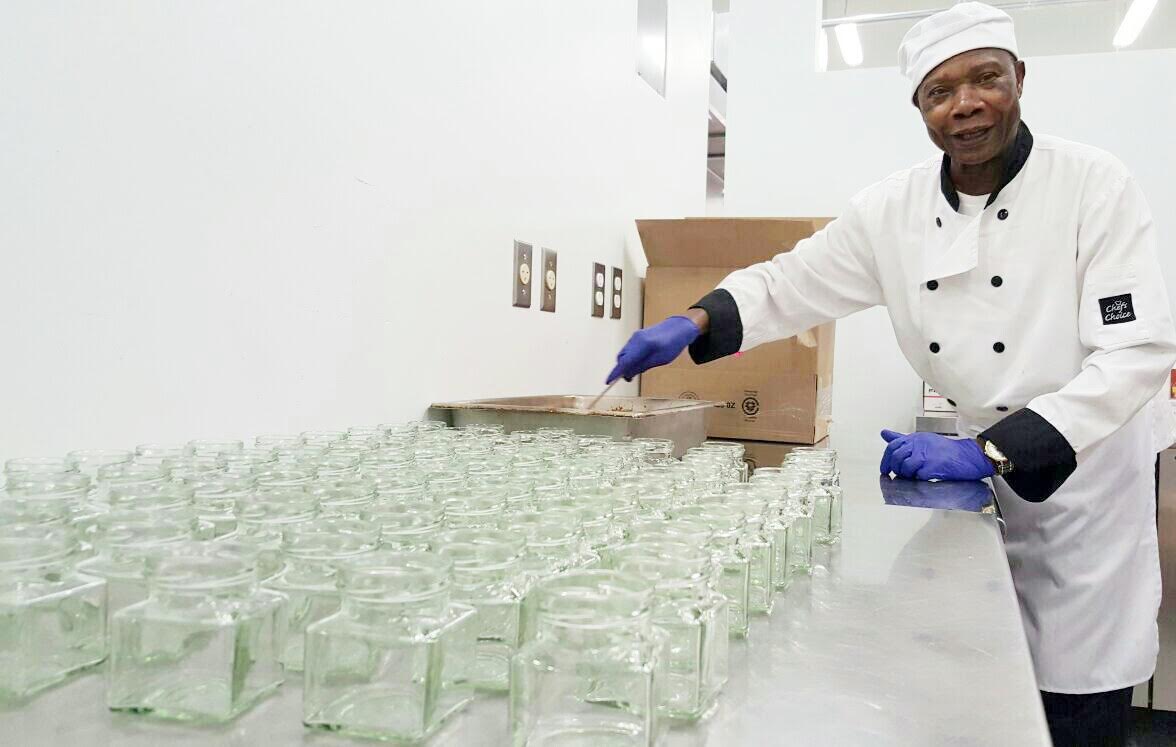 Little Village Foods is passionate about serving their uniquely flavoured hot sauce, African Heat, to neighbouring families and friends. They have been in the business for a while. This flavourful, tongue sizzling sauce dates back to 1986. Shortly after Felix immigrated to Canada, he developed a keen interest in culinary arts which led him to a Montreal West Indian store in search of peppers and spices. Three decades later, Felix  and his family are still creating hot sauces. They continue to bottle what has long been a staple in their home for others to enjoy. Proudly blended as the spices in your jar, this brilliant recipe comes from a Canadian family, of  both Jamaican and Nigerian heritage.
Peppers grew on me and eventually became a favourite. This might not be the same for you though. Your story could be different. What is your experience with eating spicy food?
*Product review – Image 1 source: http://bit.ly/1Qbz61O