Emerging designers in the fashion industry are facing a lot of competition and the pressure to keep up is high. It is obviously no news that the fashion market is a very saturated landscape. In order to flourish, you have to stand out and be the best at what you do. However, this is not always an easy thing to do. You will have to figure out what your goals are and who your audience is amongst other important things. The truth is that you will always have competitors and some of them will be better than you but there are ways to get around this problem and we are going to discuss how.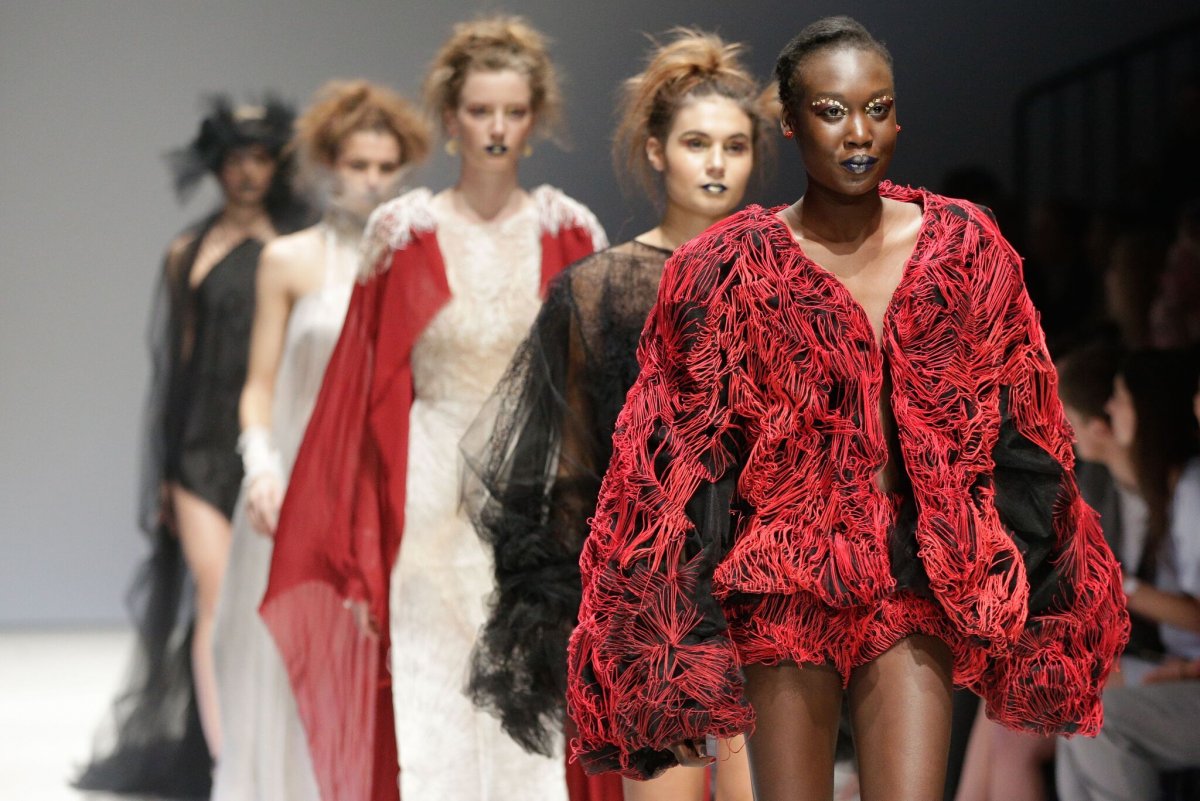 Understand your target market: You cannot be everything to everyone. Trying to please everyone is a recipe for failure. You can only appeal to a specific group of people who share the same values and ideas as you. Therefore, it is so important to know who you are selling to. You need to know everything about your target market. For example, are you making clothes for working professionals or for high school teenagers? What income bracket do they belong to? What are their interests? Where do they like to hang out? What influences their buying decisions? Answer all these questions and you will be ready to produce something that resonates with your audience and most of all, that they will pay for. If you share the same target audience with a certain competitor, find out how you can resonate with the target market better than them.
Have a Unique Selling Point (USP): Your unique selling point is a function of product differentiation and by that I mean the process that makes your product different from everything else in the market in order to appeal to your specific target market. This involves a lot of careful research and study. If you do not have a unique selling point, you are not ready to be in the business of fashion. You might as well just have a hobby but if you want to be very successful, you need to let people see a special point of view in your product. Some ways that this could be achieved are through:
Design & aesthetics: Your creative vision should communicate a story and a certain look.
Price: Have a pricing strategy that sets your product apart and which appeals to your target market e.g. Zara makes clothes that look high-end but for a fraction of the price.
Quality: You can get away with charging high prices if your product has a lifetime guarantee.
Brand Persona: Create a brand personality with a look and feel that creates a special customer experience.
Create a killer marketing strategy: In order to beat your competitors, you need to be aggressive in your marketing efforts. I recommend that you take the time to find out what marketing methods are the best for your business first and then build a strategy around them. So, there are different methods such as PR, social media, online advertising, email marketing, special events etc. Depending on your product and budget, your own strategy might include a couple or all of these. Craft your messages with your customer in mind. Appeal to their tastes and preferences. Be relevant to their needs and make sure you are solving their problems. This is what will motivate customers to buy what you have to offer.
Now, I'm ready for some Q & A. If you have any questions about any aspect of this article, let me know in the comments below.
Image source: http://bit.ly/2wvaFbZ