Are you planning a fashion photo shoot anytime soon? Well, last week I teamed up with Saji Saju of Photorain for a photo shoot and so I have a couple of tips for planning the perfect fashion photo shoot which I'm going to share with you. Maybe you have your own camera or maybe not. While it is important to know what you want and how to execute those results yourself, there are some benefits to hiring a photographer. Saji took some awesome pictures of me and it was her expertise coupled with my vision for what I wanted that made for a great fashion photo shoot. I will be sharing pictures in another post but for now, here are my tips for getting the perfect look below.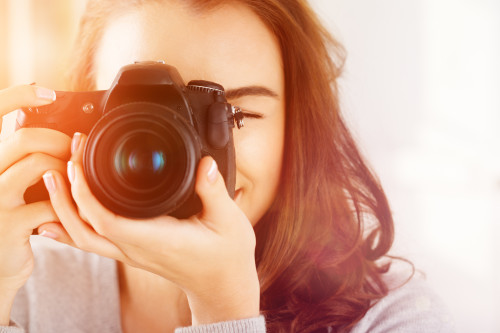 Pick a Theme: First of all, you will need to know what type of photos you want to take. Some questions to ask yourself include: What is my main objective? Is this purely a portrait style shoot? What type of background am I going to use? Are there going to be lifestyle shots? For me, I prefer my photos taken in landscape orientation because it allows me to use them seamlessly on this blog without worrying about the layout or how I am going to arrange the photos on a page. I also knew how many looks I wanted for the shoot.
Create a Mood Board: Once you've picked a theme, you can browse through your favourite fashion magazines and/or Pinterest to collect photos of the type of pictures that reflect and embody your own vision. Basically, you will have to select photos with things like the poses you prefer, types of lighting and backgrounds etc. Feel free to run wild with your imagination as you select photos that fit within your chosen theme. The purpose is not to copy the pictures but to use them as fodder for inspiration.
Pick a Location: The site of your photo shoot is very important and location matters. For mine, I wanted to do it outdoors where my pictures would have a lot of soft natural light. So, I got up as early as 6:00 a.m., ate breakfast, got ready and headed to Victoria Park in Kitchener. The shoot began at 8:30 a.m. Now, there was lots of natural light and I was surrounded by a lot of trees, flowers and shrubs. It made for a great location and the photo shoot went really well.
Get Your Equipment Ready: If you're hiring a photographer, you want to make sure they have all the right equipment that is necessary to take good pictures – camera, lens, tripod, lights and so on. There are many advantages to hiring someone to take pictures for you. This is especially if you are not very savvy with photography equipment. It means that you can star in the pictures themselves or if you are using models, you can occupy the position of a director. The director is the person who will put things into place and sort of direct the course of the photo shoot to make sure it is executed very well.
Choose Your Clothes in Advance: You cannot choose your clothes at random and expect to have a great fashion photo shoot. You need to know what you are wearing ahead of time and decide if it will fit in with the indoor background or outdoor scenery. Whatever you are wearing should also be weather appropriate if you are doing an outdoor shoot. Check the forecast ahead of time and be ready. Keep in mind that you want to look your best no matter what.
If you're looking to hire a photographer for your next event or photo shoot, please feel free to contact Saji Saju through her website: www.photorain.ca and you will not be disappointed.
Image source: http://bit.ly/2tHwjHo