When I was a little girl, I used to daydream a lot and sometimes I still do. Back then I would dream about a whole lot of things – the type of house I wanted to reside in, the kind of lifestyle I wanted to live, big things I want to do in life and in the life of others plus so much more! Having dreams is crucial to the human existence and so I've always had big dreams. Most times, we dream without relenting and then we wake up to reality thinking that our dreams are too far-fetched. Maybe we even make the mistake of sharing these dreams with friends and family who shoot those dream down. You might have even thought yourself that your dreams were too big to realize. Listen, you don't need anyone to approve your dream. It is yours because it was given to you and not them.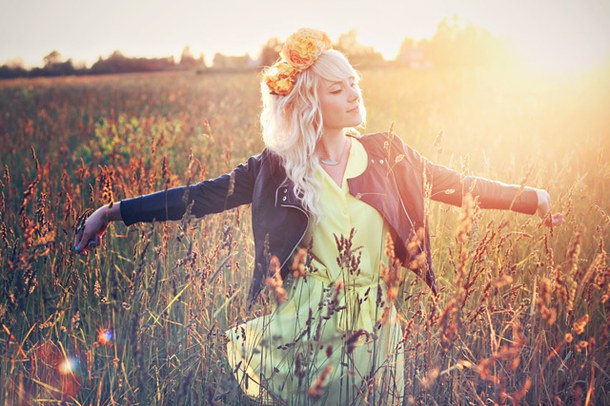 Your imagination is your creative ability: Now, I want you to understand that dreaming is a good thing. If you dream, it means you are using your imagination well. Your imagination is your creative ability and your creative ability to dream is what eventually becomes your reality. Just because one of your dreams has not yet come to pass doesn't mean that it's not possible. To not be able to dream means death of the mind. If you cannot use your mind to imagine possibilities, it becomes dead so use your mind right. Say yes to your dreams and believe in the beauty of them. You can make it!
Write your dreams down: Once you dream it, you've got to write it down in order not to lose sight of it. When you write your dreams down, whether in a book or on your computer, tablet, phone whatever you would like to use then you are solidifying it. By doing that you are saying to yourself "I am going to take this dream seriously and believe that it could actually happen." One of the benefits of writing your dreams down is so when they actually happen, your dream list will remind you of where you started off and encourage you to be grateful for how far that you have come in your journey!
Act on your dreams: Just take the next small step. Many people are afraid to act on their dreams because they are thinking of how big it is. They are looking at the huge magnitude of the dream and wondering how they are ever going to make it in their lives. However, I would like to challenge you not to look at how big the dream is but just take a step. You see success is a process; it's a series of small steps that make one big move. The more steps you take, the closer you get to achieving the dream. So don't be scared of your dream or be intimidated by your goals. Just take the next small step!
Photo source: http://bit.ly/1CNtas2