Your closet can include influences from other parts of the world. It is trendy and enlightened to be able to look beyond the borders of your immediate surroundings for style inspiration, taking subtle cues from unfamiliar territories, foreign landscapes and travel destinations all over the world. If you're seeking a style adventure, look no further than to the art and architecture belonging to the Ndebele people of South Africa. They are such a fascinating breed of human beings and what is most intriguing is the keen enthusiasm with which they infuse art and colour into the design and decor of their daily civilization.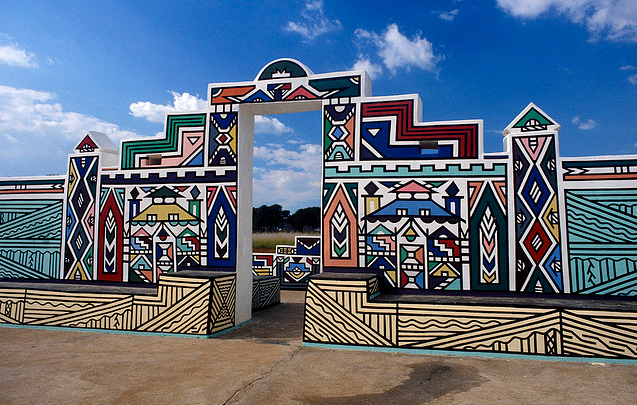 This sort of decor would be an anomaly in certain parts of the world but to the Ndebele, it is a way of life. The women who create it are truly gifted at what they do and it is very inspiring the ways in which they have preserved an age-old tradition, which is currently going through modern interpretations in other forms. Ndebele art is more than a pretty painting. It tells a story of family ancestry which then becomes the symbol of the female enterprise spanning through culture, history and education as it weaves itself into the domestic fabric of motherhood and womanhood.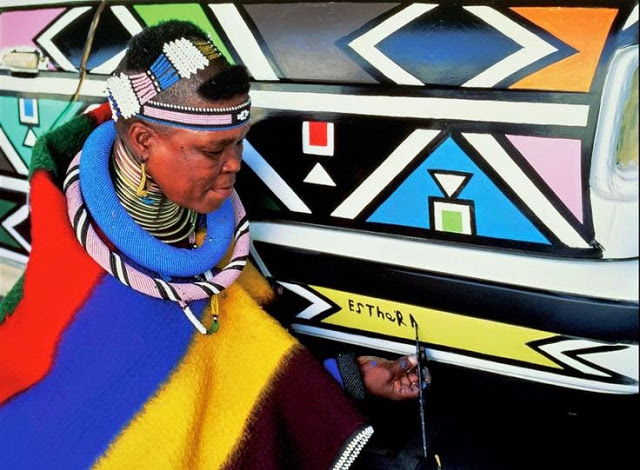 Esther Mahlangu is a South African icon known for her world-renown Ndebele artwork. In an art she has practiced ever since she was 10 years old, Mahlangu uses colourful and geometric patterns as inspiration for her paintings. She created the first 'African Art Car' for BMW in 1991 which was displayed at the National Museum of Women in the Arts in Washington, DC in 1994 and which most recently, was also on view at the British Museum from October 27, 2016 – February 27, 2017 in an exhibit called 'South Africa: the art of a nation.' Mahlangu comes from a long line of females who received training and instruction in this craftsmanship from the generations of women before her. She even designed a line of limited edition Belvedere Red Vodka bottles featuring her artwork alongside celebrity brand ambassador John Legend's signature.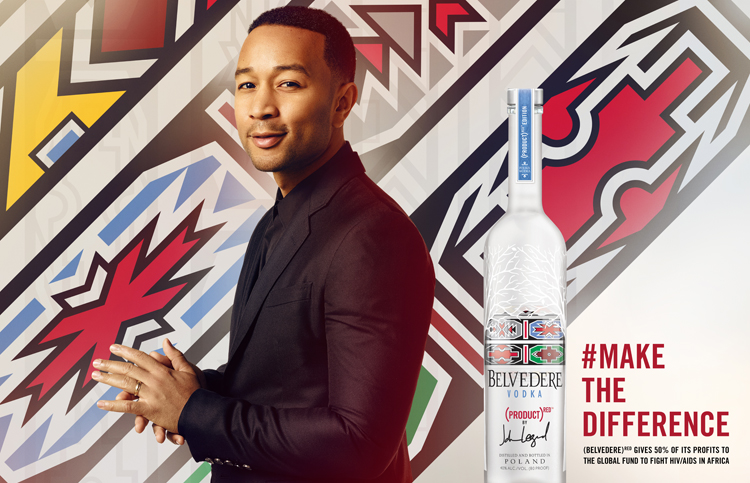 Meanwhile, in the fashion world, Khosi Nkosi placed a fresh take on the art when she designed the Ndebele dress. It became a social media sensation immediately and has been worn by many celebrities in South Africa. Nkosi went on to offer other renditions of the Ndebele dress in various styles and colours including a poncho which I have personally come to appreciate since I reside in a cooler climate. Today, Ndebele art is not just a thing of old tales speaking of an ancient tradition amongst women that is just handed down from one generation to the other. It is a lasting legacy that permeates through time and space allowing us to experience its form not just through the strokes of an Ndebele woman's paintbrush but also via the modern, contemporary clothing that clings to her frame.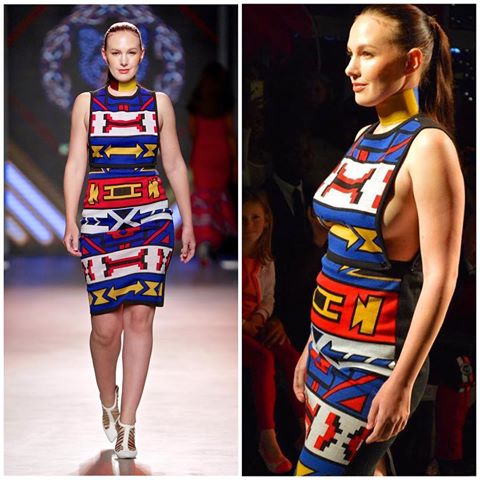 Image 1 source:http://bit.ly/2DtdwWl
Image 2 source:http://bit.ly/2DqqV1p
Image 3 source:http://bit.ly/2DsZSCG
Image 4 source: http://bit.ly/2D8NgTv
What aspect of Ndebele art do you appreciate the most?