Traveling just got more stylish with Reflektion Design's collection of neck pillows and matching tote bags. Whether you are going around the globe or just next door, they are perfect for expressing your vibrant side while traveling at any time of the year. Each pillow has a removable cover, a memory foam insert for extra comfort and adjustable straps around the edges. The tote bags are reversible with two inside pockets. One of the pocket's is on the front, making it easy for you to reach inside to grab your phone, lip gloss or sunglasses with ease.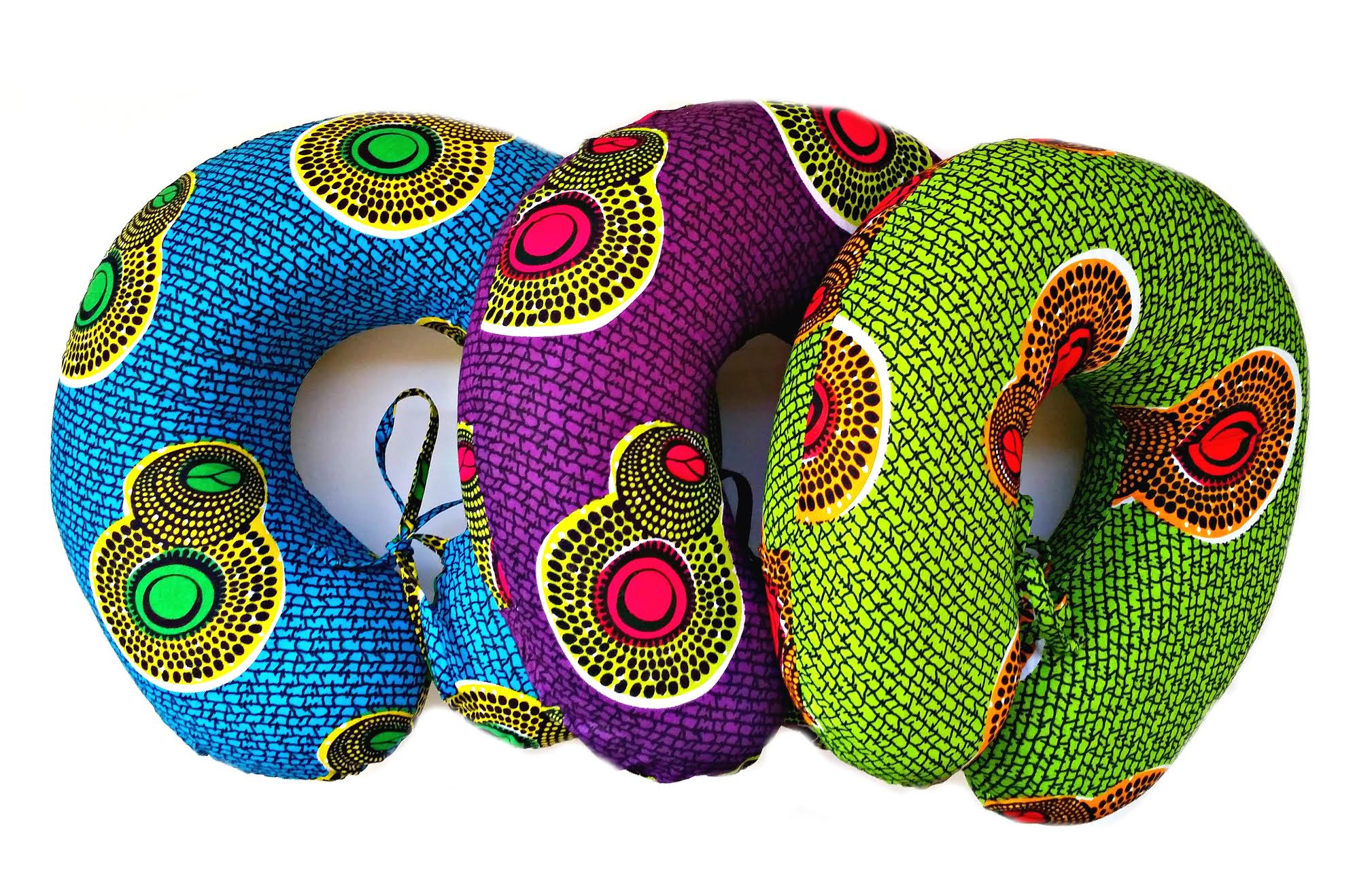 Neck pillows are an essential accessory for most travellers. I remember having to travel a few times to Nigeria and those long, double digit hour flights were quite exhausting! The hard part was waiting for my connecting flights in Europe, France or Germany. The location usually differs depending on the airline you take but the wait is the same, ranging anywhere from 2-6 hours. Well, during those times I had to wait you just know I needed to sleep. Trust me when I say sleeping on those lounge chairs in the  airport is the most uncomfortable thing ever.
I remember one time, I was stuck at Charles De Gaulle Airport in France and was desperately sleepy. I didn't get enough sleep on the plane and now that I was off the plane, didn't feel like leaving the airport incase I got lost in the city or came back late. I didn't want risk missing my flight so I found the appropriate gate of departure, got myself a snack and settled in to rest. I kept wishing that I had carried a neck pillow with me to make my experience a lot more comfy. At least, I could have used it to sleep both on and off the flight.
Listen, you don't have to be like me. Travel in style with with your neck pillows in African print. Even if you are not much of a traveller, these pillows are generally perfect for sleeping in the upright position whether you are sitting on a chair or in bed. They support the neck and realign the upper spinal area so that you don't experience any discomfort. In addition, they are great for kids and provide relief for people suffering from neck or upper back pains.
The pillows are available in four colors: green, fuchsia, purple and teal blue. For convenience, it's made with straps that can tie to your luggage with ease. The cover is made from 100% cotton fabric, is removable and can be made to order. Same goes for the totes.
I am curious to hear about your personal story with travelling and needing some extra comfort while sleeping or just sitting on your seat. Do you feel the need to use a neck pillow are you usually just fine without it? Also, some of the pillows available out there do not look stylish or chic at all, so what do you think of these ones?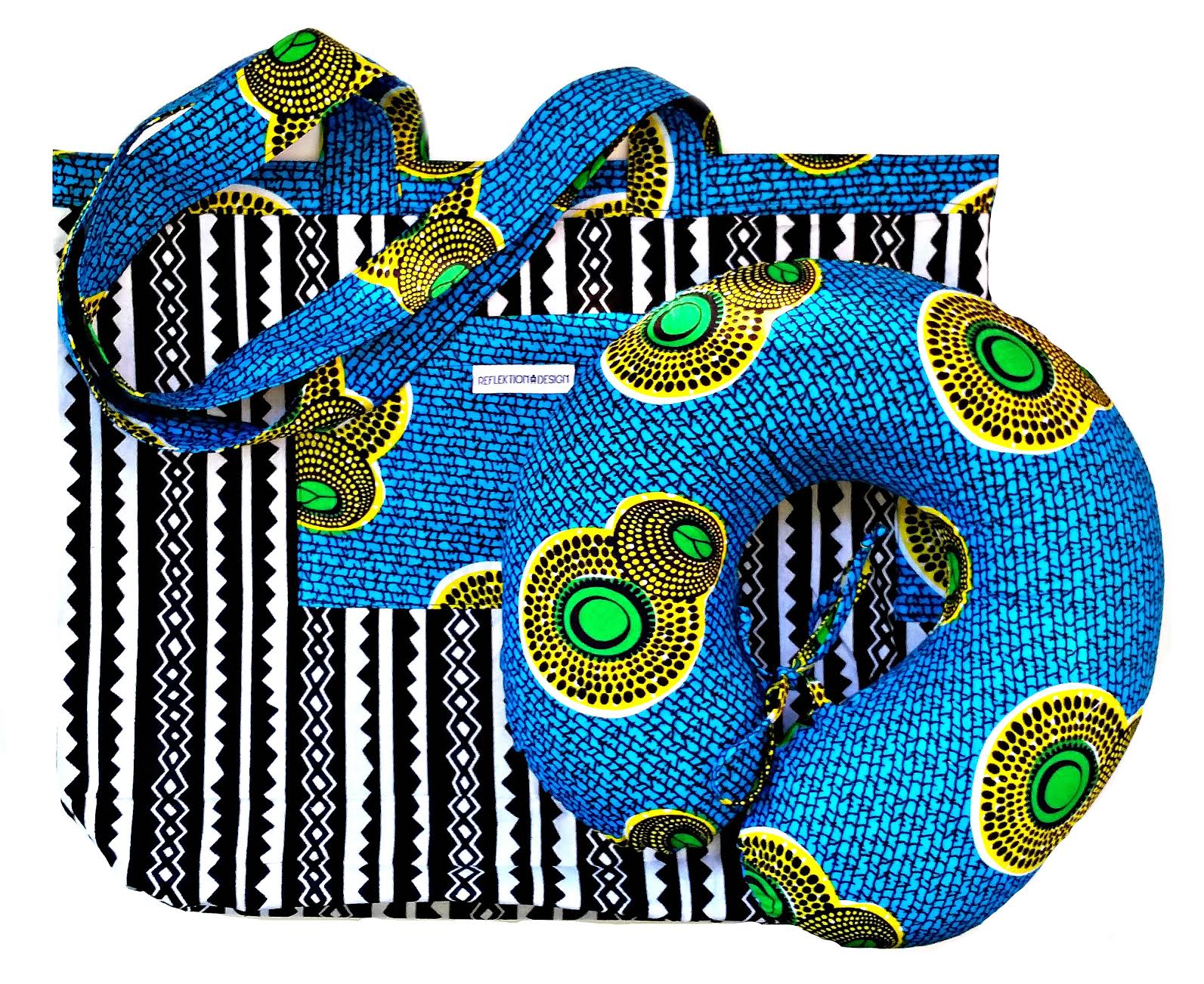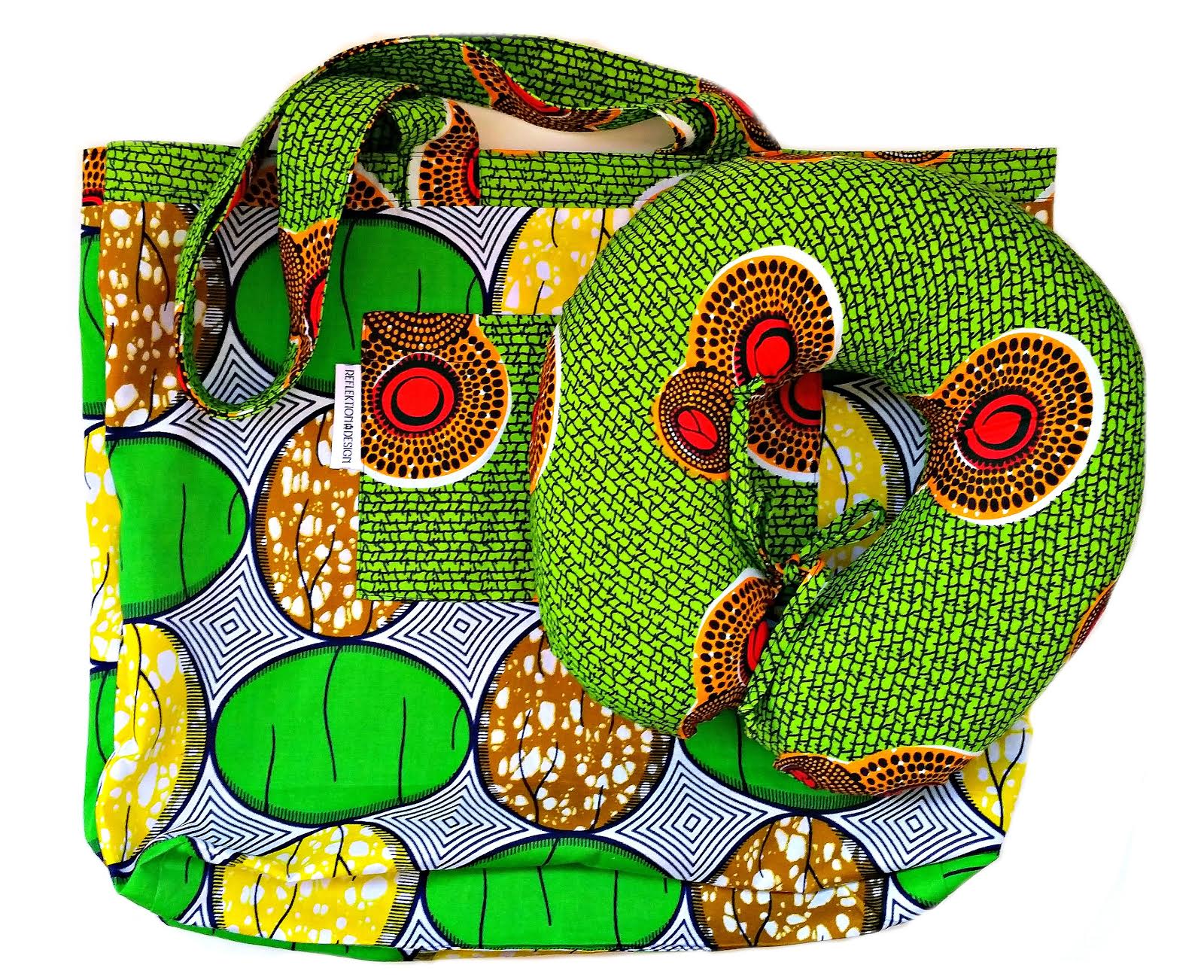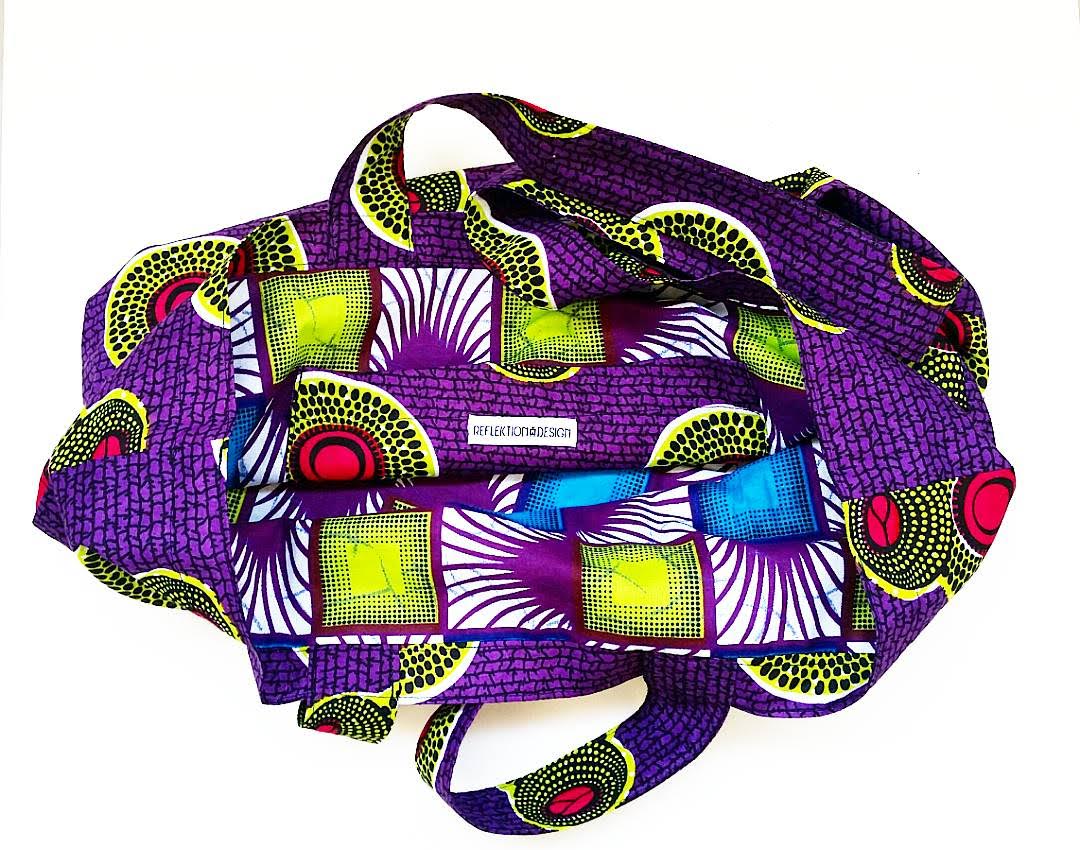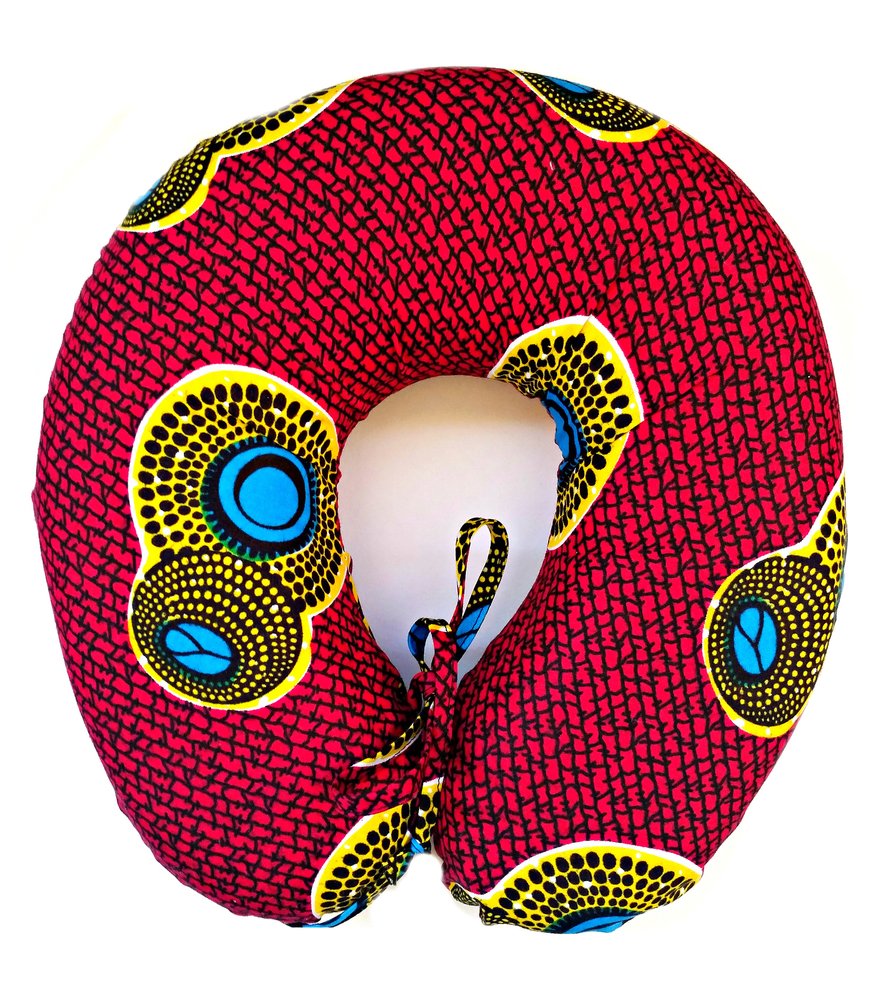 You can purchase these neck pillows over at Reflection Design's online store.