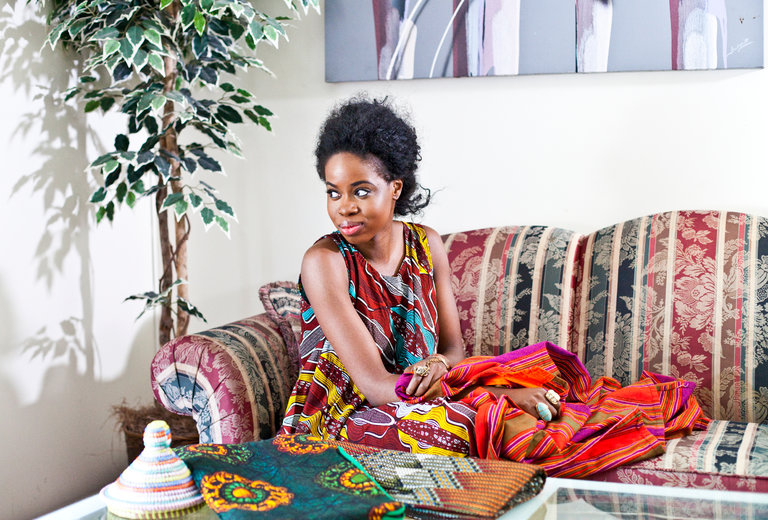 Quite frankly, I was just browsing the internet for the latest stories in African fashion when I came across this petition against Zuvaa – a global marketplace for African fashion to release its designer's sales revenues immediately. The petition seems to have begun in October 2017 along with the creation of social media pages on Instagram and Twitter to rally all affected designers in this issue towards the cause. This is a classic example of a crisis and Zuvaa could have used good public relations (PR) to either prevent or fix this situation before it escalated to this point. Public relations is a function of marketing that is about building credibility for an individual or organization. Good credibility often builds trust which in turn creates loyalty. It means telling the truth at all times and involves doing the right thing even in the midst of a crisis.
If you are not familiar with Zuvaa, let me give you a quick backgrounder. Zuvaa calls itself the premier online marketplace for African fashion and indeed, the concept took the internet by storm when it was first founded in 2014. It was refreshing and the platform was warmly welcomed by Africans and lovers of African culture both on the continent and in the Diaspora. Since then, Zuvaa went on to amass a huge social media following and was featured in many major publications including The New York Times, Essence Magazine, Ebony Magazine and Fast Company. Founder and CEO, Kelechi Anyadiegwu has been recognized by Forbes Magazine's 30 Under 30 in the Retail & E-commerce Category, BET, CNN and Voices of America. However, the publicity that Zuvaa received has done little or nothing to sustain the marketplace which is now currently shut down and appears to have gone bankrupt.
According to the petition on Change.org, Zuvaa has not paid its African fashion designers since July 2017 and reports believe the outstanding payments for sales and stock in Zuvaa's possession may exceed $300 thousand. This is very bizarre considering the fact that in an article published in April 2017, Anyadiegwu told Forbes Magazine she aimed to double the $2 million it earned in 2016 and was already on track to do that. A lot of designers are angry and rightly so. They have trusted a company they believed would not only enable them expand their global reach but one that was truly interested in advancing the African fashion industry. Right now, it is unclear how Zuvaa plans to compensate its designers or when it will do so and Anyadiegywu's public response does not offer any answers either.
Zuvaa claims it grew very fast and as a result lacked the proper infrastructure to support its growth. In business, growth always means profit. Regarding the current circumstances however, it is vague as to whether this growth meant an increase in sales revenue, website hits, social media followers or none of the above. The company attributes its failure to the website, a small staff and inability to pay its designers but does not detail why those issues happened in the first place. Meanwhile, customers have been rating the company throughout the year on a business review website called Sitejabber and most of the comments are negative, ranging from claims of missing products to an overall horrible customer experience.
Running an African fashion business or e-commerce venture is no easy task but it seems Zuvaa didn't structure its business model properly from the beginning and this could be a management issue. The pairing of a virtual operation with a series of cross-country pop-up shops hardly seems plausible unless either online sales were declining or the business was so profitable online that it could be scaled offline, in which case the site would not be shut down right now. Nevertheless, most successful start-ups hardly look the same way they started. This is because they evolve with the changing needs of their community, learning to adapt quickly via new methods. In this process of constant change, integrity, communication and transparency is extremely important. Good public relations could have responded to the influx of poor feedback on external sites or built-in seller reviews into the website while implementing a long-term solution to customer concerns. Before sellers even had the opportunity to go public with their complaints, Zuvaa could have disclosed some real-time financial information that indicates the company's current standing and then proceed with negotiating a fair deal for all designers.
In this Instagram post posted by a group called ZuvaaVendors, the retailer is asking its designers in an email dated December 7, 2017 to resume work again on the basis of a new payment structure without making any mentions of a reparation for lost funds. Judging by the backlash from designers at the lack of empathy, one cannot be certain that they do not now see the retailer as an opportunist establishment out to exploit the artistry of African fashion. In their eyes, this could possibly be another deception – one that even the rich beauty and texture of the African print cannot mask.
Image source: http://bit.ly/2CnKvwW
What are your general thoughts on this issue?