Let's take a peek at my makeup-bag for one second and find out what summer lipstick treasures are lurking in there. Lo and behold my lipsticks are still alive! As a black woman, it is essential for me to find a lipstick that blends in well with my skin tone. I cannot just wear anything off the shelf. For example, it has to be the right shade of pink and the right tone of red or else it can throw my entire look completely off.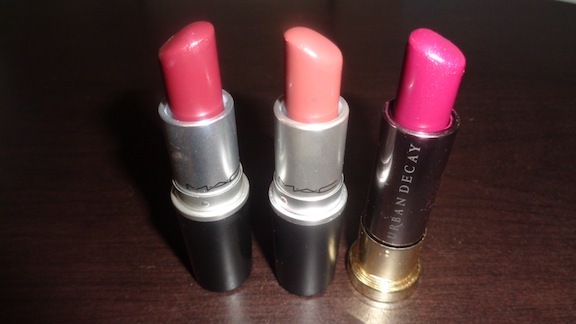 I bought these lipsticks in the winter and I am still using them into the summer because the colours are just right. I might decide to buy some new colours such as orange and purple just to experiment a bit but for now these are my staple colours that I've been using and will continue with them until its all done.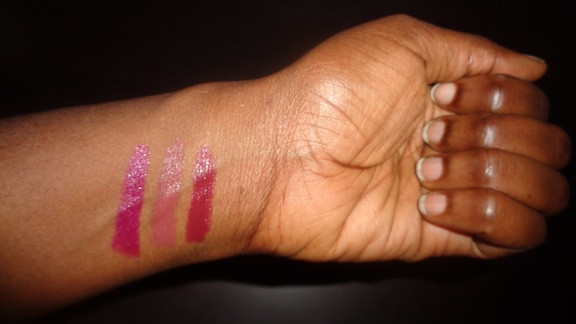 As you can see, all three colours go really well with my skin colour. I recommend always trying out the lipsticks against your skin by smearing them against the inner side of your hand just like the picture shows above. It will give you a general idea of how it will look on your skin in general before you eventually apply the colour to your lips.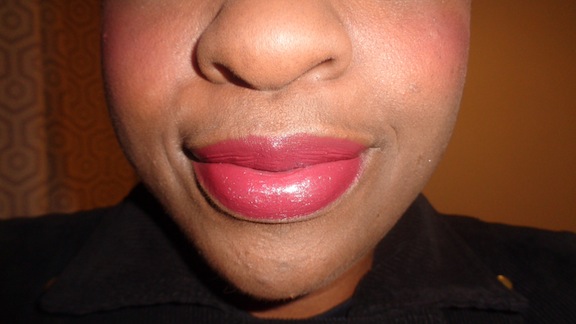 When I first went to Mac looking for this lipstick, I told them I needed something burgundy or wine red in colour and I was introduced to this. It is called Dark Side Amplified Lipstick and I just love it. Plus, it's got some moisturizing properties so when I apply the colour, it glides on shiny and smooth as satin upon my soft lips.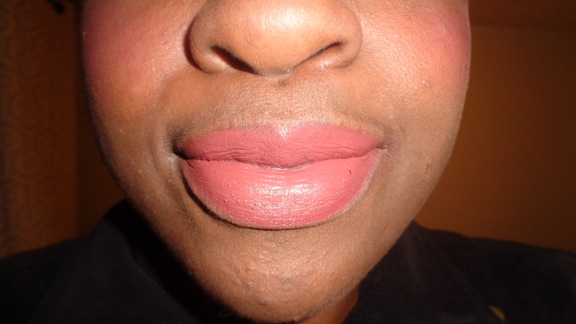 Believe it or not but this colour – Satin Verve A85 is one of my favourites because for the most part, it's a brown nude colour which in broad daylight, often looks like I am not wearing any lipstick. I picked this colour because I wanted a natural look. I am not one for heavy make-up really; it's just not my style so this lipstick was right up my alley.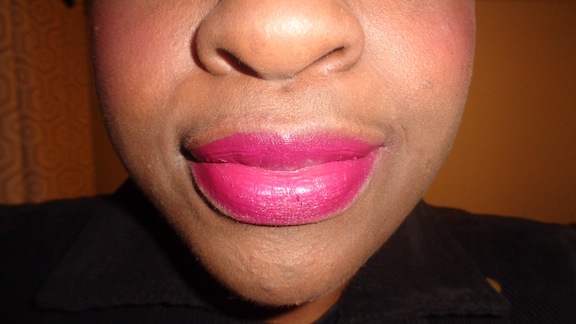 I'm not sure why I fell in love with this Venom Cream by Urban Decay but it was love at first sight and I'm never going back on it. It was one of those days when I wanted to do the little two-tone thing I do with my pink lipsticks (will share about it in another post) and I ran out of lip liner so I thought to get a lipstick instead and I found this one.
Summer is definitely going to be a triple-threat with these colours.