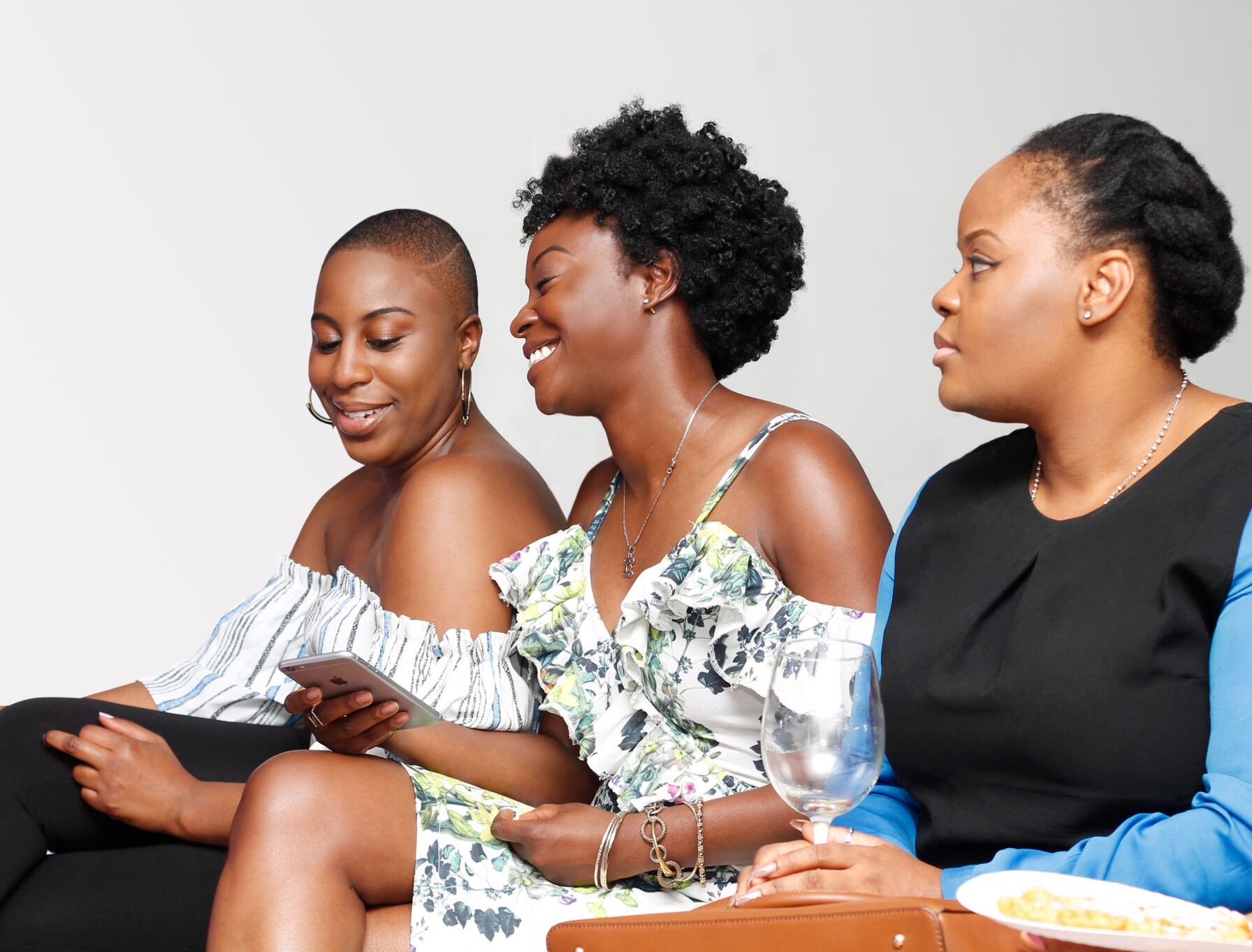 What if you could convert your daily conversations into profitable business leads? Think how much of a difference that would make to the way you associate with people and run your business. I just wrapped up a call with Pauleanna Reid on the art of networking which provided a ton of information about turning conversations into business leads. It was so bomb that I had to write this blog post to let you know that you can have everything it takes to nurture a network that in turn builds up your net worth. To give you everything I learnt, better believe that I was taking good notes and now, I think you should too.
Having a strong network is your net worth because it's just like having money in the bank and yet you have to look at your customers as more than just an ATM. You've got to nurture relationship capital and this will help you to call in favours for later. This can include customers, suppliers, government and anyone who has a common interest in your business. If you do not have relationships in your business, you are going to shorten the life-cycle of your venture.
Practice friendship farming by turning strangers into real life friends. There are great sites like meetup.com, LinkedIn and tenthousandcoffees.com where you can meet people of like interests. If you have a huge following online, get to know them on a personal level – comment on their posts, talk back to them and engage in interesting conversations. Make sure you try to turn those online relationships and into offline contacts.
Honestly, you can't go to a meeting and expect to close a business deal right away but you can rest assured that you are one step closer than before. You have to be patient and know that nurturing relationships take time. If you see someone who looks bomb and interesting online, don't be afraid to reach out and say hello. You don't have to be popular, you just need to know the right people who can bring business leads to you.
Make a plan to go for a networking event at least once a month. Another thing is you can make a list of things and causes you really want to support and then find peers in the process. The last thing is social media – make great use of your social media to connect. Ask people out to lunch and make that cold call. Lastly, don't forget that when it comes to business leads, sometimes, the resources and tools you need are already in your backyard. So, research your old contacts and existing friendships then nurture them.
If all else fails, create your own meetup events and let people come find you. Figure out what your goals are and then think about how your networking activities will support that. Sometimes, you have to take a flight or visit another city in order to meet the right people. When you do meet them, don't have a weak handshake. You need to be very confident, have a strong presence and master your elevator pitch. Cultivate small talk by asking small open-ended questions that generate discussions and add layers to the conversation. Only ask for a business card after you have genuinely made a strong connection with them.
Attend networking events alone and do some research before you go. If you go with a friend, it becomes more of a hangout and the person could distract from your ability to walk up to strangers and say hello. Get some business cards for yourself. Find ways to get the CEO or subject of interest in a non-crowded situation.
Now, how do you pitch yourself? If you cannot explain what you do seamlessly in like one to two sentences, you have already lost. Acquired from Michael Hyatt, you can use this formula:
Your Professional Identity (I am…)
Target Audience (I help…)
Unique Solution (Do/Understand…)
EQUALS: = Your Specific Transformation (So that…)
Always follow-up within the next 24 hours of meeting someone. If you want to connect with them further, have a call to action. Connect with them on social media channels and get to know more about them. Find information about them to use in the follow-up. If you are a nerd, you can take it to the next step by having a customer relationship management system or a contact plan. This also ensures that the relationship does not go dead after a while.
Generousity is always the best business strategy. Do not look at your new contacts as an ATM. Do not overwhelm with your own agenda. True connection embodies high quality communication. Practice heartfelt understanding. Offer a timely response, usually within 48 hrs. Write 3 ways you are going to serve your contacts in a selfless capacity. Think about the long or short term implications of the relationship because not everyone is going to be a lifelong friend. You might just collaborate on a project once and that's it. Practice better listening skills.
Friendships should be mutually beneficial and here are five people you need in your life: a mentor, naysayers (you need naysayers because they really help you push harder), an accountability partner, a confidante and a mentee or someone you are investing in.