AnkaraBeads wants you to put a colourful spin on your accessories this fall. Make your outfit pop using their necklaces and print purses without letting your style drop. I recently collaborated with the brand to bring you a few looks and the result are just a charm. Incase you are wondering, AnkaraBeads is a new social enterprise operating out of Toronto, Canada with a mission to help women incorporate colourful print accessories into their daily style so they can be the best dressed woman in the room.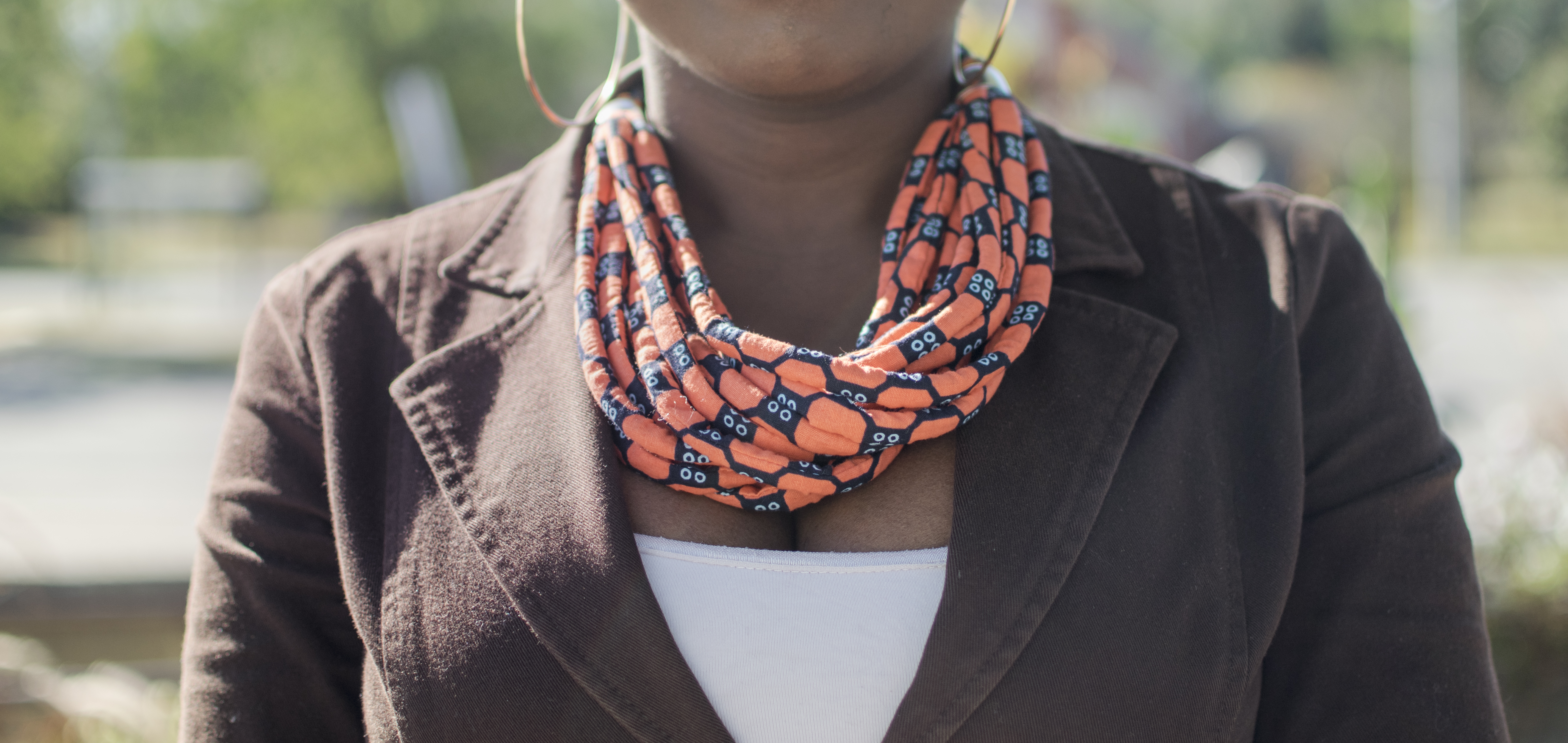 I absolutely love this multi-strand necklace because it pretty much goes with anything I choose to wear. That's the beauty of a bright and colourful print. It doesn't necessarily have to match the outfit, it just needs to stand out from it. On this occasion, I decided to wear it with a blazer from Zara that I bought a couple of years ago, which I paired with some denim. You can style this necklace to work for a corporate look or dress it down to appear casual.
This purse is absolutely one of my favourite things right now. The print fabric covers the front flap and edges while rest of the surface area is bound with brown leather. Anymore of the print fabric and this piece would probably have been a little too loud so I'm pleased with how the brown leather balances out the other colours for moderation while creating a subtle look. I go wild with my accessories so I paired it with a peach Calvin Klein dress and it looked perfect.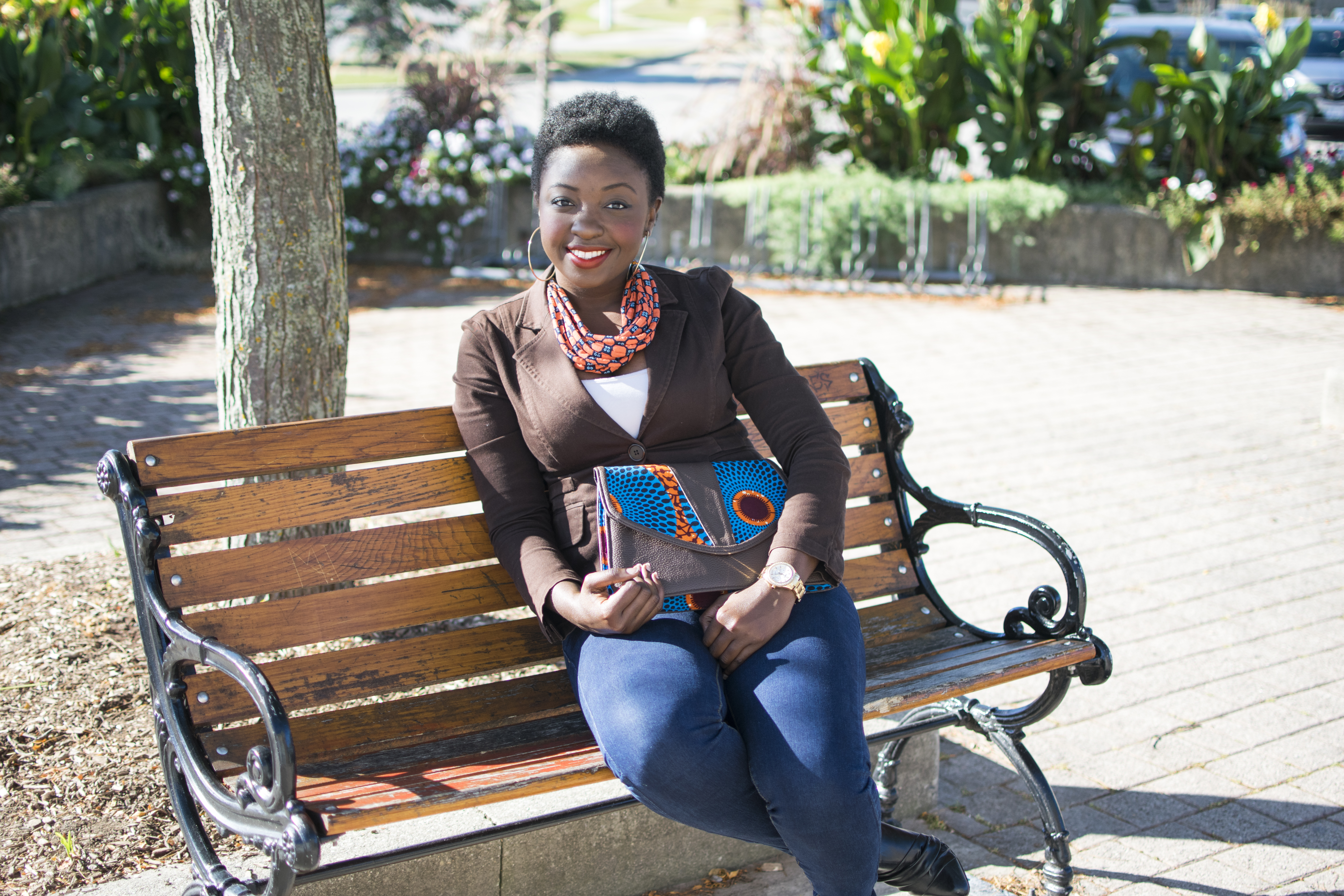 As usual, I always encourage women to shop small or local and patronize small boutiques. This way, you will find things that you will might never ever see in the malls. I have a girlfriend who goes thrifting and she always wears some of the most amazing outfits. It's all about finding unique pieces that end up becoming timeless treasures. So, when you get a chance make sure you check out AnkaraBeads on Instagram.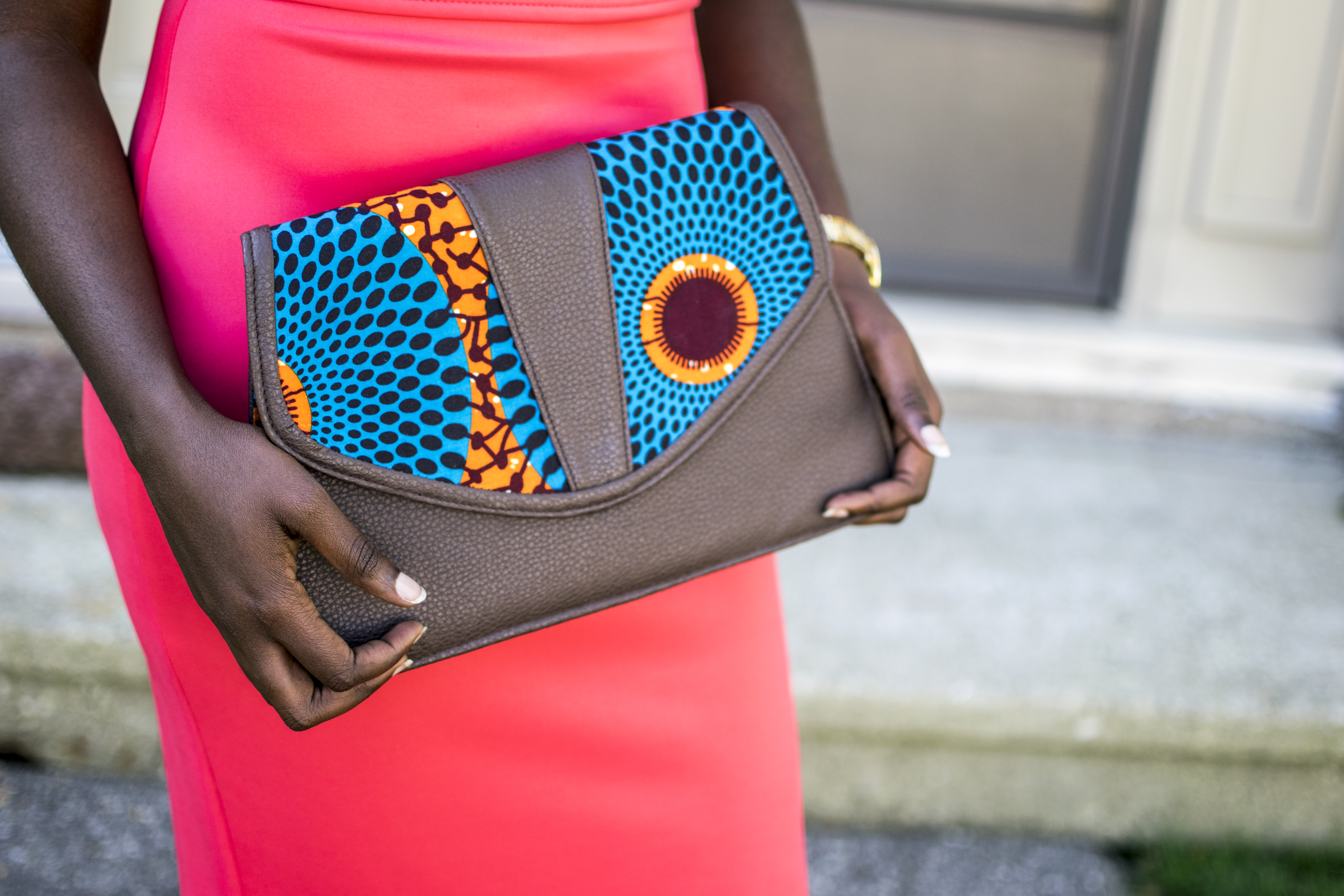 You can find AnkaraBeads selling as a vendor at various live events across the city but they have an active presence on social media. While their website is currently being built and although there is no target launch date, you can make purchases by emailing Rebecca Adjalu directly at: ankarabeads (at) gmail.com for sales inquiries.
I'll be running a giveaway for this purse next week to give one lucky reader an opportunity to rock colourful prints. So, watch this space or check back by the weekend but to get the full scoop, I recommend you follow me on Instagram, Facebook and Twitter. Which of these items would you rock, the multi-strand necklace or purse? How would you style the pieces?