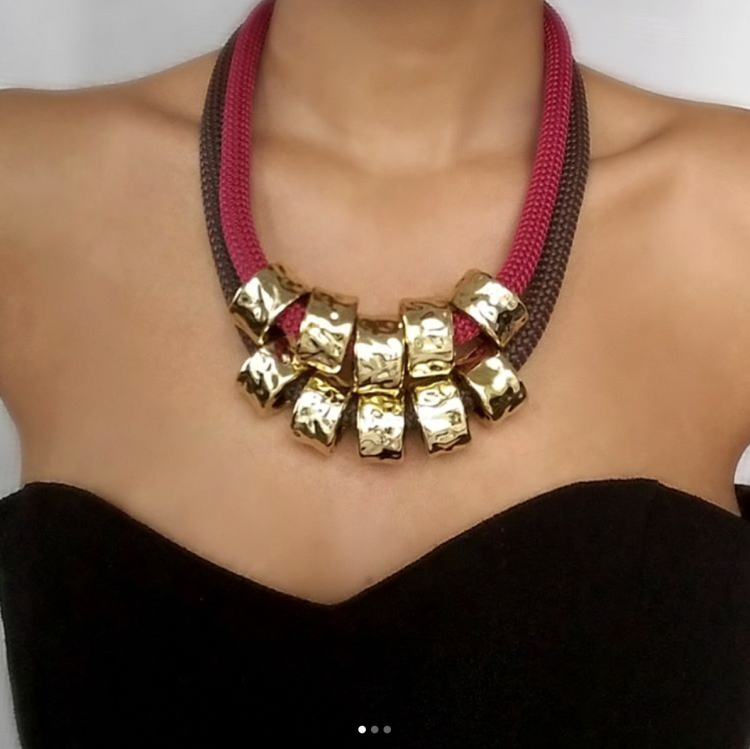 The stunning new Liberty collection from creative designer Valeri Christina is making waves on both sides of the Atlantic. Handmade, unique pieces blend the designer's African and European roots, creating a fashion and costume jewellery brand for stylish, confident women around the world. A stunning new fashion and costume jewellery range from creative designer Valeri Christina is set to take the fashion world by storm, on both sides of the Atlantic. The Liberty collection is the designer's first foray into the world of jewellery making and embodies a wealth of pent-up creativity that demanded to be released. Valeri explains,
"I knew I'd found my passion when I started creating jewellery back in 2014. I worked for 12 hours straight on my first piece – once I'd started, I just couldn't stop. My love of design had finally found the right outlet. It was an incredibly liberating experience."
That pursuit of passion has pushed Valeri onward since that day. Her first collection – Liberty – includes necklaces, bangles, bracelets, rings and earrings. The pieces are bold and beautiful – this is jewellery for women who have confidence in their style. They are also delightfully adaptable, suiting everything from the floatiest of summer dresses to the sharpest of suits.
The Liberty collection is also on point when it comes to catwalk trends for 2016. Statement necklaces, whimsical designs and oversize earrings were all flagged up as trends for this year, while French Vogue waxed lyrical about bold coloured bracelets being worn over sleeves.
The broad appeal of the Liberty pieces stems from Valeri Christina's approach to her art:
"There were no rules for this collection," she explains, "Just a commitment to 'liberty' in every sense."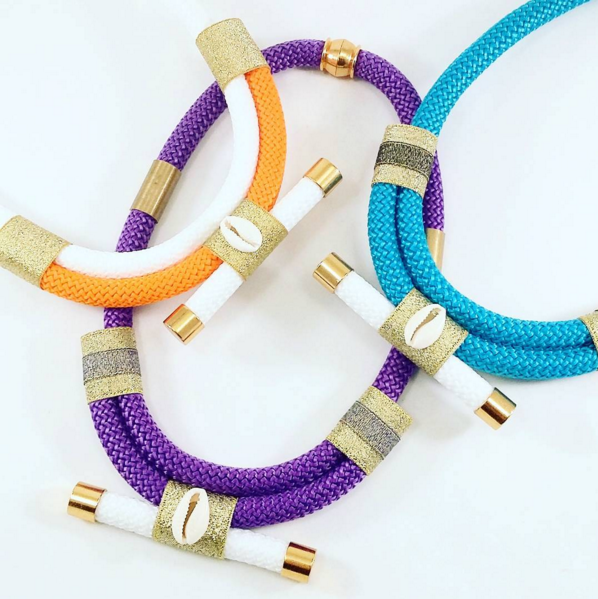 Handmade in London, the Liberty collection reflects Valeri's roots. She hails from both Greece and Cameroon and has spent time living in each country, as well as in France, Ireland, the US and the UK. The influence of her travels around Europe and Africa can be seen clearly in her designs, which blend a range of materials, including cords, ropes, satin ribbons, velvets, straws, cowrie shells and leather. The colours are rich and lustrous, from autumnal reds, golds and dark greens to more summer purples, bright blues and whites. Most pieces are unique and custom commissions are accepted.
Valeri Christina The jewellery industry in the UK is now worth more than £5 billion, according to market intelligence agency Key Note, with growth of 10.2% in the four years to 2013. In the years since then, including the early part of 2016, market growth has been driven particularly by fashion and costume jewellery such as Valeri Christina's Liberty collection. According to Euromonitor, small and midsize enterprises that operate single stores make up a large proportion of the market, which is in itself reflective of the very personal nature of jewellery.
Over in the US, Diamond Shades reports that 40% of all jewellery is bought at specialist jewellery stores, pointing to the vast market for unique pieces. The market there was worth $68.8 billion in 2014, with growth of 1.5% since the previous year. Jewellery on both sides of the Atlantic is a growth market and with so many beautiful and unique pieces in her first collection, Valeri Christina is set to take those markets by storm!
The Valeri Christina Liberty collection is currently available online through Etsy and at private sales in London and Paris. The brand will be released to the US market later in 2016.
For further details visit vchristinacollection.etsy.com or email valerichristina@hotmail.com.