Aveda Comforting Tea is tasty, therapeutic and timeless. When I think of self care, the first thing that comes to mind is not a relaxing day at the spa or a brisk evening walk but a luxurious cup of tea. There is something so profound in savouring a cup of tea over some peace and quiet. The good thing about it is you can have your tea anyhow you want it – first thing in the morning while everyone is asleep, by the fireplace accompanied by a good book or with a friend garnished with a great conversation.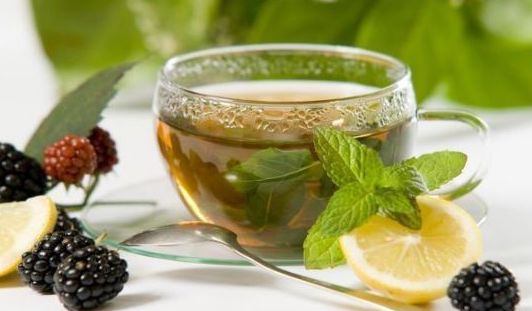 I've been drinking tea for as long as I was old enough to remember. In Northern Nigeria where I come from, drinking tea is a social ritual and in many cases, a form of entertainment that is often used to engage guests. Every corner of the streets are filled with a "mai shayi" (tea master) who brews different types of hot beverages made to order and sold by the cup. These locations are like the tea houses that are available in the West. It's so common to find people huddled at these tea houses drinking tea and conversing in the local language.
Years later after leaving the country, the tradition has not left me and I am fortunate to have an opportunity to blend this part of my heritage with Canadian culture. Although I grew up on traditional black tea, I have now been exposed to a lot of green and herbal teas. So, as a bona-fide teaholic who has tasted almost every type of tea under the sun,  imagine my surprise when I visited a friend and she told me Aveda sold teas. I was a bit skeptical but I am quite adventurous, so I couldn't wait to give it a try. Now, I like my teas with sugar so when my friend told me it was already sweet, an alarm rang in my mind but I didn't say anything. Later, I got a box of Aveda tea courtesy of the company and I've been enjoying my home-made brews ever since.
Aveda Comforting Tea is a special blend of liquorice root and peppermint that's caffeine free and 100% certified organic with no sugars or added flavours. They are soothing, calming to the senses and promote a sense of well-being. Aveda has done a great job of branding itself as specialized in the art and science of pure flower and plant essences hence I can see where the tea fits into the mix. Believe me when I say I am not just bragging about this tea for the fun of it. You have to taste it to really understand what I am talking about. They can also be purchased online HERE.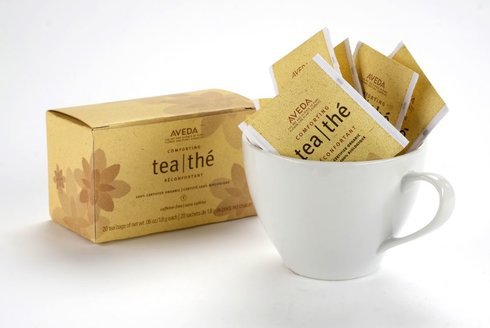 The tea tastes light and fresh. The liquorice flavour lends a subtle sweetness that lingers in the background and is not too overpowering. I thoroughly love my Aveda Comforting Tea and I can say it with so much confidence. As for the self care and its soothing effects, you will experience it best when you drink it hot than cold. When to drink it? It is really up to you to find out what works best. Ideally, you can drink it anytime but my suggestion to you if you're someone who works a lot is in the evening after a long day at work, preferably after your last meal of the day. If you can, don't drink it alone. Grab a friend and talk about your day with them. Alternatively, you can host a tea social at your place filled with fun activities and invite the girls for some afternoon tea served with snacks.
I doubt I can effectively compare a cup of tea to a foot or neck massage but I am sure it comes quite close. We all experience stress in different ways so I can only imagine that we would also relax through a variety of methods. For me, it's not so much the activity itself but the meaning it creates. Drinking tea creates a quiet calm in the midst of a storm and brings people together in a way that other activities don't. Do you agree with this comparison? What are some of the simple ways in which you unwind and indulge in self-care? Does something as simple as a cup of tea appeal to your senses? Do share with me!
Featured image source: http://bit.ly/2tXIRda
Photo 1 source: http://bit.ly/2v6l9k7